So, it's time to turn back on your short-term rental property. Maybe you have had a long-term lease in place and want to activate a short-term strategy, or perhaps you are looking for a pay-cation and want to rent your primary home while travelling? Whatever your motivation, all you need do is just turn the listing back on right? …. Wrong!
"It's as easy as flicking a switch" is a common misconception and can very easily lead to downstream drama that can end up gobbling up time and incurring costs (sometimes this can be far more than spare change). The short-term rental landscape and ecosystem gets more sophisticated every year so it is important to be diligent when reactivating a short term rental agreement for your property. Guests' expectations have evolved and your responsibility as a homeowner/host and the policies of channels like Airbnb and HomeAway have all changed significantly.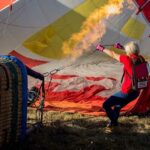 Like most things in life, it is far better to be proactive than reactive. When reactivating your property, owners/investors should consider a few things:
Property Updates: You should be taking a moment to think about what has changed since the last time you rented the property. Maybe the kids have grown up and they are no longer in single beds or perhaps you installed air-conditioning, repainted, or renovated a bathroom or kitchen. These are important things potential guests need to know and you should be updating your listing accordingly and across all the channels it is marketed in. Make sure you set clear expectations with the guests by using a home truth's feature in your listing.
Marketing: Take a moment to think about what channels you wish your property to be on (and why!). There are dozens of OTE (online travel agents) around the world in addition to the majors. Niche and B2B channels can be very effective. You should speak to your property manager/booking agent and agree which is the best strategy for you and your property. Also, how can you enhance the customers confidence with floorplans, videos, local area, arial, or drone photography? This is a great time to critically review your listing as the market has become far more competitive.
Legal: Regions all around the world have adapted to the sharing economy in different ways but make no mistake the regulatory and compliance landscape has and will continue to change. It is your responsibility to not only understand but adhere to the NSW Code of Conduct and Regulatory Framework. Also, you should be across what policies have been implemented or have evolved with your manager and within the marketing channels. A perfect example would be cancellation policies, as not only is there protection and/or exposure to you but how you approach guest cancellation can have a direct impact on enquiry/booking volume and value.
Fire Safety: Since March 2022 properties in NSW rented on a short term basis are required to adhere to a Fire Safety Standard in line with Fair Trading regulation. There are a number of different necessities that a property must have to be fire compliant including specific smoke alarm set ups, fire safety equipment and evacuation plans. This is a non-negotiable if you want to rent your property short term so if you are reactivating or switching you need to make sure you are covered in this space.
Management Policies: You should be across what policies have been implemented or have evolved with your manager and within the marketing channels. A perfect example would be cancellation policies, as not only is there protection and/or exposure to you but how you approach guest cancellation can have a direct impact on enquiry/booking volume and value.
Guest Experience Review: Irrespective if we are evaluating or onboarding a new property or reactivating one that has been inactive, we go through a thorough process to evaluate the property through the eyes of a guest. By identifying things upfront, we have plenty of time to address them. In our experience it is not just one thing that sets a guest off with complaints but several things that come together. If you are considering renting your own home, the reality is that you are probably too close to it, and you naturally will not see the things that someone else picks up. Also consider star-rating your property and getting someone to confirm this. As we say, success is all about managing expectations.
Rate (Weekly, Bi-Weekly, Monthly?): This is a great time to think and look at the rate that you are setting for the property as well as getting your objectives clear. Look at both supply/inventory for properties in the same competitive set to assess pricing. Think about the currency fluctuations, inbound tourism, and migration, as well as other market factors like building booms (oh…and don't forget global pandemics!). Importantly you may want to think about what your ideal customer looks like. Is this a family that is willing to spend maximum dollars for 2 weeks or would you prefer to adjust your rate to accommodate a family who needs a property for 6 weeks but is there the entire time! We always recommend mystery shopping others as well. Often this is not about nightly rate but rather what are you going to receive net in your pocket. Occupancy is a key metric that drives the overall financial model! And while we are on the money subject if your banking details have changed you may want to update those as well.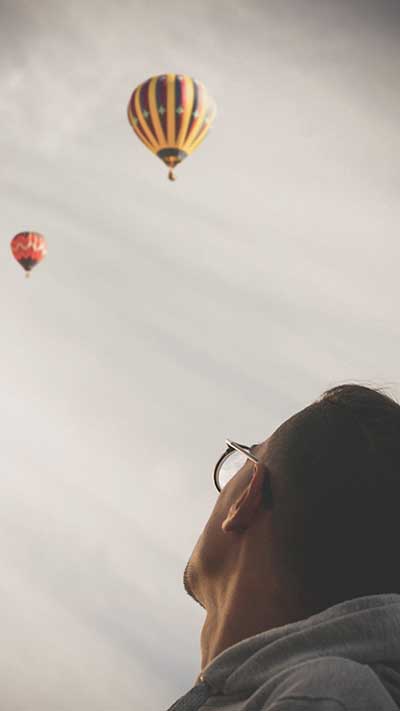 Home Guide: We always say a good guest is an informed guest! Take a moment to flip through your home-guide. This is a key document that is right at the customer interface. How can you freshen this up as well as update it (i.e., if you have new appliances, electronics, or internet connection!). It is appropriate that these things are current so that guests can try to somewhat self-manage any issues that come up and your manager has an accurate, updated reference point.
Access and Keys: Double check that the spare keys work! More and more guests are expecting to be able to access the property easily and quickly without having to meet someone or go somewhere to collect keys. This is a perfect opportunity for owner/investors to consider installing a permanent lockbox or better yet keyless entry. Believe us, this will almost certainly self-fund itself through providing ease and convenience to everyone involved in the process. It really is a no brainer.
Switching from Long Term Rentals to Short Term Rentals: If you are moving from leasing long term to renting short term, make sure you really understand the differences between the 2 models and operational impacts. Check out our comprehensive checklist for switching from long term leasing to short term stays which delves deeper into what you need to be across. As well as our blog on watchouts when going through this process. We have also created an owner policy for this as managing the switching process requires attention to detail and formal procedures to ensure all idiosyncrasies are covered.
It is one thing to take or accept a booking, it is quite another to execute one flawlessly. By investing a bit of extra time and care upfront you will almost certainly avoid and circumvent potential issues down the track. Your partner or property manager should be moving through these steps like this to ensure that everyone has a positive and profitable experience. If they are not and they do not have clear and documented processes, you should be asking yourself why…. as managing a short-term rental is more complex that it may seem.