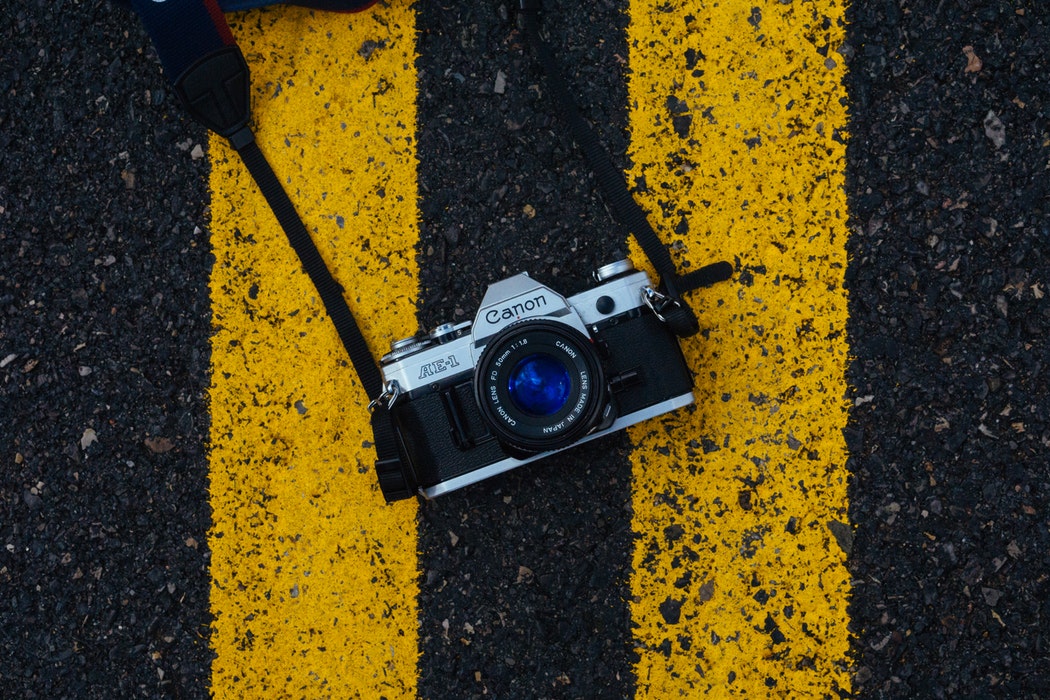 So you have decided that you are going to do things right and have your property professionally photographed (tick). You have selected the photographer (tick) that you want to use and have booked the shoot (tick). So job done right? Wrong! Time after time we see homeowners and investors assuming that the photographer will do the rest. Many photographers are talented individuals, however, they are not magicians, and although Photoshop can work wonders with touch-ups, it cannot replace proper preparation.
To get the most out of your short-term or long-term rental shoot and to make sure that your property is presented in the best possible light to fetch high-calibre guests/tenants and the highest return, we've created the following checklist for you to go through before the photographer arrives.
General Tips to Help Prepare your Property for Photography:
Declutter and depersonalise throughout, removing such items as family photos and kid's drawings on the fridge
Hideaway electrical cables
Clean windows and blinds and check they open properly
Turn on all the lights including table lamps and range hoods (this is a good opportunity to replace bulbs)
If you have a garden, organise the lawn to be cut and for any pruning to be done a week or so before the shoot (giving it some time to recover), give it a really good water and remove any washing from the line.
We love your furry friends and your little bundles of joy.. but it is best if they are not around
Living Areas
Turn off the TV and remove TV remotes, magazines, newspapers, tissue boxes etc.
Remove exercise equipment
Remove personal items such as family photos, birthday cards and Xmas decorations
Remove children's toys and pedestal fans
Declutter shelves and surfaces
Remove lounge covers (unless there is visible damage beneath)
Ensure books, DVDs and CDs are arranged neatly
Open all curtains and soft window furnishings
Kitchen & Dining Rooms
The kitchen is the heart of the home, so set the table and experiment with attractive centrepieces such as candles or flowers
Ensure objects in display cabinets or on shelves are arranged neatly
Declutter and clean all surfaces and remove benchtop appliances such as toasters and kettles
Remove magnets and photos from the front and sides of the fridge
Remove tea towels, soap, cleaning products, plugs, dish rack
Ensure the sink is empty and remove bins, floor mats and pet bowls
Remove keys from the key rack as well as all stationery (i.e. pens, mail, loose papers, note pads etc)
Neatly arranged fruit or flowers add a welcoming touch. One quick tip is to go to your local produce store and buy a big bag of apples, limes, or lemons for a splash of colour as this will help give the room depth especially if it is white)
Remove items stored on top of fridge and cupboard as well as clean cooktop and range hood. Don't forget to check if the range hood light is working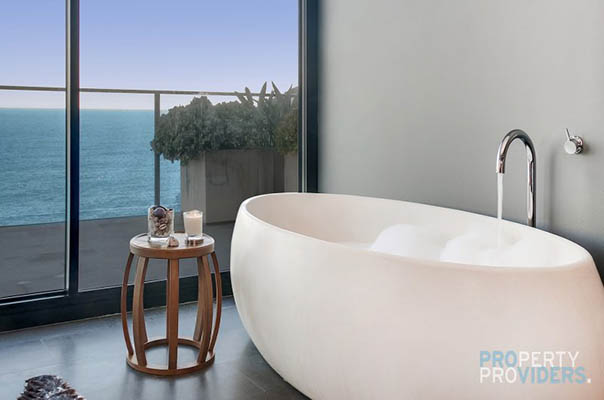 Bathrooms
It is good to try and stage your bathroom like it is a spa or 5-star hotel. Think about using candles, nice hand soap and fluffy towels
Remove toiletries, cosmetics and cleaning products from surfaces and the shower/bath
Ensure towels are matching and hung neatly (use lots of them and buy new ones if necessary)
Clean all mirrors, surfaces, shower screens and tiles
It is best to remove bathmats, bath toys, bins and scales
Outside Areas
Set a table with empty glasses and a wine bottle/water like you would if you have had a friend over
Try and avoid washing outside areas unless there is enough drying time, as water is one thing that is very difficult to remove in photoshop
Put garden equipment and tools (including the hose) out of sight
Clean the outside of the BBQ if it is going to be visible
Check out the mailbox for excess mail and newspapers
Park cars, trailers, bikes, boats and caravans on the street, unless you have a super sexy car then it may make sense to highlight this in the image. (Everyone likes the look of a slick set of wheels)
Turn on all outside lighting and double-check that all the lights are working.
Nobody wants their pants on display so it is best to remove washing and pegs from the line
Weed, mulch, prune, sweep, mow and blow (don't forget to put those bins out of sight)
Remove pets (and their evidence… Ewwww!)
Everyone likes kids but it is best if their toys are not in the picture (time for a garage sale?)
Bedrooms
Remove soft toys. Not everyone loves your teddy as much as you do (especially if it is 40 years old)
Neatly make beds and smooth out bed linen. (Tip: If you can use white bed linen, it gives off a hotel-like feel)
Ensure items stored under beds are not visible
Remove clothes and clutter from the floor
Ensure bedside lamps work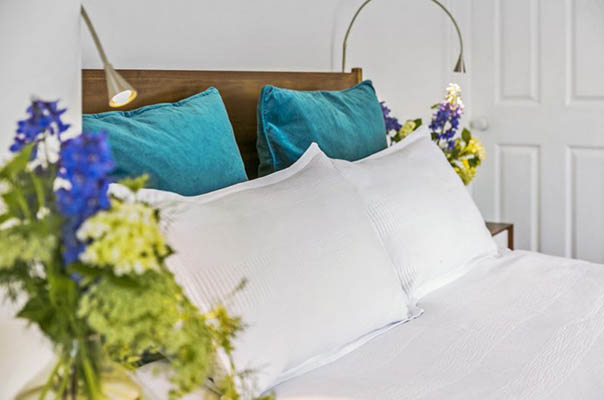 Pool
Someone once said to me, when you look at a pool it should be presented in a way that makes you want to jump right in – follow that mantra and your pool will stand out from the rest!
It is best if the pool is clean and the creepy crawly/vacuum is removed
If there is other pool equipment that is in sight, try and stash it away
Be careful splashing water around the pool unless there is enough drying time
Remove and store the pool cover and pool toys. Some toys are cute and fun but it is best if they are not in the imagery
5 Steps to great property photography
Everyone has heard the age-old expression "a picture tells a thousand words" which is no doubt true, however, photography can also truly touch, move and inspire. Simply put, great images are a beautiful blend of both art and science. If you are looking to deliver maximum rental returns it is best to put your SLR back in the closet or say "thanks but no thanks" to your amateur photographer friend and engage a professional photographer. Over the years, Property Providers has represented close to a thousand properties for rent in both short-term and long-term rentals and have learned a thing or two about what actually delivers great results.
The reality is you will probably only shoot your home or investment property once. The landscape has become increasingly competitive, so before you jump right in, take a step back and consider how you want your property to stand out from the endless options that tenants and guests have at their fingertips. The reality is you will probably only shoot your home or investment property once. The landscape has become increasingly competitive, so before you jump right in, take a step back and consider how you want your property to stand out from the endless options that tenants and guests have at their fingertips.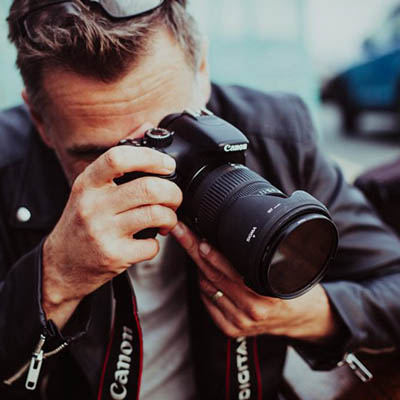 Here are a few hints:
Step #1: Evaluating and Choosing Your Property Photographer:
Having worked in advertising for over 10 years I can say that there are a lot of hacks out there. A common mistake is doing a quick online search, getting a couple of quotes, picking the cheapest package and then expecting inspiring images. Chances are you will get what you pay for. When reviewing photographers, ask them to see their portfolios. Like many professions, photography has a wide range of disciplines (weddings, portraits, real estate, architecture, landscape etc.) so try and choose someone who has property photography experience but also a natural passion for the lens.
A good question to ask is, what are the photographer's post-production capabilities? As what happens behind the computer is just as important as the shoot itself! If they are a one-man band, take a look at the roughs as well as the finished product. Lastly…don't pay for it until you are satisfied. There is nothing wrong with asking the photographer to come back to re-shoot some elements if you are not entirely happy.
Step #2: Deciding What To Shoot For Luxury & Executive Rentals:
There are thousands of properties on the market for the consumer to choose from, so take the time to think about what is going to make your property stand out from the crowd. Property Providers has adopted the approach of creating listings that display the home itself but also include a hint of interior design.
We like to find something within the property that shows the owner's flair, taste and style, as well as unique architectural features, stunning location imagery, aerial images and lifestyle highlights. If there is anything quirky or cool don't be afraid to be bold and shoot it anyway. We manage one luxury waterfront rental that has a chicken coup, so we shot it and added the image to the listing – families with children love it!
For luxury properties, we highly suggest that owners/investors get dusk or twilight images. These images make the property sparkle and give it the texture that the viewer loves. Lastly, if you are targeting international tenants or guests it is highly advisable to shoot almost everything (even the laundry!) as this sheer quantity of images gives them confidence in what they are buying.
Step #3: Preparing Your Property For The Day Of The Shoot:
The photographer is NOT your cleaner. There is nothing that puts a photographer off more than having to tidy up in preparation for the shoot. "Time is currency" and cleaning up will only distract them from the core reason why they are there, which is to showcase your property in the best possible light.
To speed things up, you may also ask the photographer to come and visit your property a few days before the shoot and ask them what is possible to touch up and what is not. This can significantly reduce the time that you have to invest in staging the property. You may want to also engage a stylist to come and "fluff up" the property with splashes of colour and textures.
You certainly don't have to refurbish your property and you would be surprised how far a small investment in styling can go. Sometimes it is hard to accept but often a stylist knows more about what the tenant/guest wants than you do. They know what's on-trend, and where to get things more inexpensively and faster than you do. The investment in a stylist is almost always self-funding through creating subject matter that delivers more interest and therefore a higher calibre of "house proud" guests and tenants. If you are wanting to attract corporate or executive clientele you should be taking photography seriously.
Step #4: Collaborating With The Photographer On Site:
It may seem like common courtesy but simply asking if your photographer would like a glass of water or a coffee can go a very long way. Also, they will greatly appreciate not having to dodge your family and friends so an empty house is best. Lastly, don't forget to put your furry friends away as they have been known to knock over tripods and be generally a distraction which will ultimately impact the quality of the work.
Step #5: Getting Technical:
Photography by its very nature is far more sophisticated than you may think. Ask your photographer about their ability to provide both high-resolution images (best for print) as well as high-quality web images (best for online). Depending on what channels you or your agency plan on using, it is worth knowing the size (dimensions as well as file size) that the channels will accept. The rate of innovation in the real estate sector is incredible and ask your photographer if they can provide floorplans (standard, textured, interactive 3D etc) as well as virtual tours. These can be costly however as they become more mainstream they will be expected more and more.
Step #6: The Legal Stuff (Watch Outs):
Believe it or not, even when you have paid for the images YOU DON'T OWN THEM. Photography is considered intellectual property and is included in the Copyright Act 1968. This means that the photographer owns the images and is granting you a license the use them (often for a specific campaign). This means that if you unilaterally decide to use the images down the track you need to ask permission from the photographer and usually pay an additional licencing fee. If you fail to do so you are infringing on copywriting regulations and the photographer can seek damages. Depending on who you are dealing with the penalties/fines can be significant.
If you are interested in professional property photography, Property Providers has wonderful partnerships with some highly qualified and experienced photographers. Our clients enjoy wholesale rates on photography when using our recommended photographer. If you would like to get your property shot, or are an existing client whose listing needs a touch up let us know and we can put you in touch with the right photographer.
And there you have it, follow these guidelines and your home should photograph fabulously!
At Property Providers our core purpose is "Helping People Live Better". As Sydney's most flexible residential rental agency, we are focused on Property Management and renting "Your Property, Your Way". We have designed 6 different rental services covering all facets of Long-Term Leasing as well as Short-Term Stays. Unlike franchise real estate agencies, we see the value in pragmatism and flexibility. Whether you want to rent your property furnished or unfurnished, for 6 months or 5 years, we will manage your property, your way. Our bespoke marketing strategies deliver discerning international tenants that understand quality and are prepared to pay for it. If you would like to learn more please visit our website or call us on +612 9969 7599