Are you currently staying in one of our properties? Or are you looking at renting one of our properties on Sydney's Northern Beaches? Looking for things to do? Ways to stay active and motivated?
Look no further. This is the way to live like a local:
No matter where you are currently staying or living, we have you covered.
Coastal Walks
"I am going for a walk"
The most common heard phrase during COVID-19 lockdown. It's also just a way the locals like it.
Manly & Surrounds
Manly is lucky enough to have some of the best walks in Sydney. The endless walking tracks are perfect for anyone living in the area.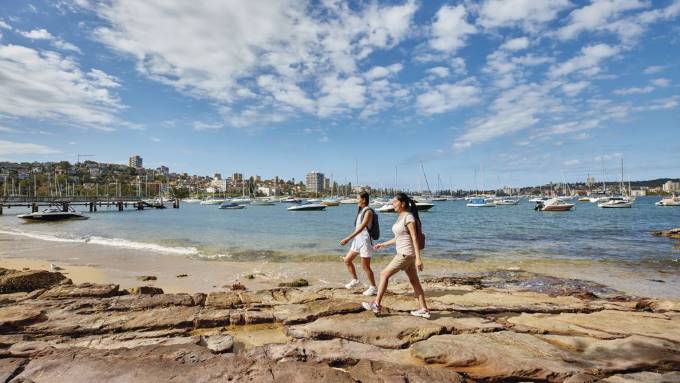 Harbour views on the Spit to Manly walk (Image: Destination NSW)
Spit to Manly: scenic 10km delight of stunning bushwalking, allowing you to encompass panoramic views of Sydney Harbour and Manly bushland from the spit bridge to Manly wharf.
Manly to Shelly Beach: this short 15-minute walk allows you to observe the beauty of Cabbage Tree Bay and Fairy Bower. Finishing at Shelly Beach- a takeaway coffee or milkshake from the Boathouse is mandatory!
North Curl Curl to Manly: A personal favourite of mine. This seven kilometer walk takes you through manly, Queenscliff, Freshwater and to Curl Curl.
Long Reef Headland: the perfect place for whale watching. Gaze across the ocean on this 3km loop.
Lower North Shore
The walking options on the Lower North shore will keep you active, even if it's just to the nearest cafe.
Although, I have no doubt that the walk tracks on the Lower North Shore will keep you interested.

Bradley's Head Walk: Take the 4km each way, Bradley's Head to Chowder Bay walk for panoramic views of Sydney Harbour. This takes you form Taronga Zoo to the beach of Chowder Bay.
…or if you are a serious trooper, keep going to Balmoral Beach! You will not be disappointed with the beauty of Balmoral. It gets more and more beautiful every day!
Food: Eat local
Freshwater
Mrs. Jones the Baker has an array of breads, cakes, and pastries. These days it is hard to come by a bakery that looks good and tastes good. I can guarantee it is a bakery that tastes as good as it looks.
Dee Why
If $10 take away Margaritas seems like a no brainer, head to Spanish Tapas Bar, JaBar.
Enjoy delicious tapas and margaritas in the comfort of your own lounge room in pyjamas. Dining in the comfort of your own home has never been so good…
Manly
Mmm … I can smell the delicious Pastry's through the computer screen from Rollers Bakehouse. There is nothing better than a morning pastry and coffee. Don't you agree?
Arguably, Rollers Bakehouse does the best cinnamon scrolls and coffee in Manly. Buy a box of these for the family for Sunday/Monday/Tuesday/Wednesday/Thursday/Friday/Saturday morning breakfast and you will go down as best Mum or Dad in history!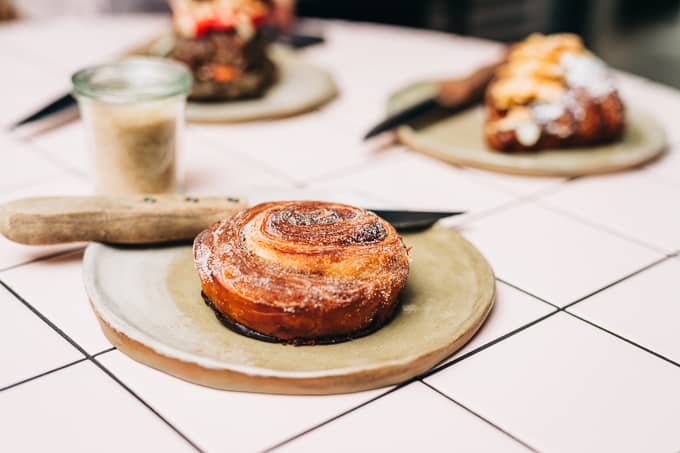 Rollers Bakehouse: Best cinnamon buns in Manly.
Now, Pocket Pizza are absolutely smashing it. During lockdown, they offered both ready-made options and DIY packages. If you have not tried their Fusilli & Vodka Sauce Pasta – you are seriously missing out.
Balmoral
Bathers Pavilion is the ultimate triple threat: Open for breakfast, lunch, and dinner, take away – it seriously could not get much better than this!
Bathers at Home, curing your family's needs, serving meals to feed 4. Sorted!
Betel Leaf at Bathers'- one of my favourite restaurants. This will cure your Thai cravings… and then make you crave it all over again.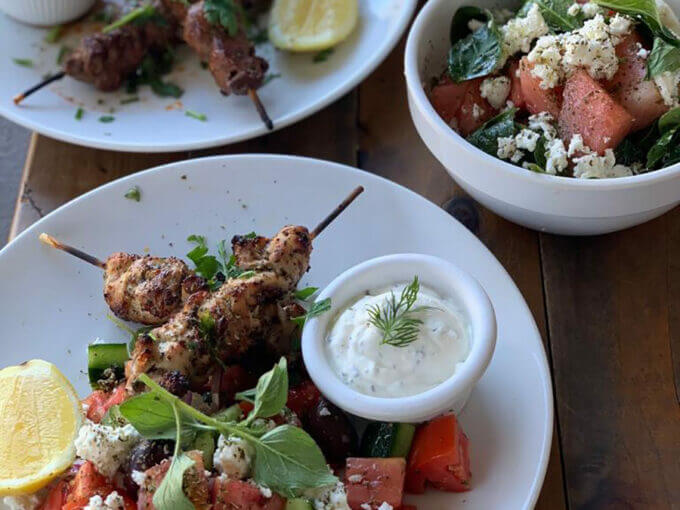 Kazzi Beach Greek in Balmoral and Manly is a must.
You will see me at one or all these spots over the weekend!!