Nestled in the embrace of Sydney's northern beaches, Manly stands out as a culinary gem amidst Australia's dazzling coastline. Manly's food scene is an evocative blend of international flavours and local freshness, infused with a laid-back beach vibe and echoing the country's rich multicultural tapestry.
When discussing the best places to eat in Manly, it's hard to pin down just one type of food that defines Manly. From freshly caught seafood served at charming beachside shacks to modern Australian fare showcased in chic eateries, Manly offers a culinary journey like no other.
Once you have settled in one of the many holiday rentals in Manly, begin your day with a robust Australian coffee at one of the local cafes. While there, don't miss the famous Australian breakfast staples like smashed avocado on toast or a classic "big brekkie" featuring eggs, bacon, sausages, mushrooms, and more.
During the day, make your way to the seafront promenades for lunch and sample some of the freshest seafood. Think tender calamari, juicy prawns, and the catch of the day grilled to perfection. Local chefs pride themselves on marrying traditional methods with innovative flavours, leading to a seafood experience that's distinctly Manly.
As the evening approaches, Manly transforms into a gourmet's delight. International influences are evident, with Thai, Italian, Mexican, and Japanese restaurants serving authentic and mouth-watering dishes. Each venue brings its twist to classic recipes, ensuring every meal is an adventure for the palate.
In this guide, we'll explore Manly's culinary treasures. From mouth-watering eateries to vibrant bars and cozy cafes, we've categorized the best places to eat in Manly for every palate and mood.
Seafood and Modern Australian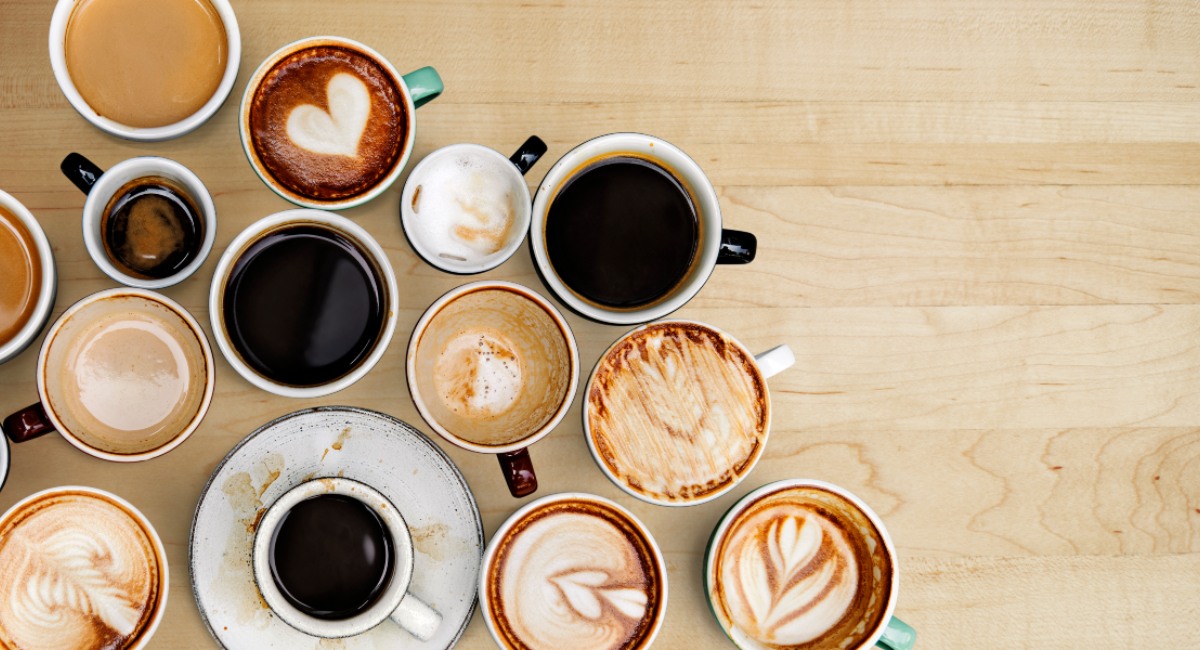 The Pantry Manly
Among Manly's vast sea of dining options, The Pantry stands out, not just for its delectable dishes but for its overall symphony of flavours, sights and sounds.
As you walk in, be prepared to be welcomed by breathtaking views of Manly Beach, making it the ideal retreat for couples, families, and even casual breakfasts with colleagues. This beachfront restaurant promises more than just a feast for the eyes.
While the aesthetic of the place dances between the gentle ocean breeze and ambient music, the show's real star might be their remarkable service. The staff are lovely and attentive, and their timing is impeccable, ensuring your cocktails arrive harmoniously with your starters.
For those who fancy a drink, their signature cocktails won't disappoint. Each sip is a journey of flavours, expertly mixed and presented.
Though some may argue that The Pantry sits on the pricier side, the consensus is clear: every dollar spent is worth it for the quality of food, service and overall atmosphere. As many have put it, you come for the view but stay for the extraordinary hospitality and delectable meals. Note that if you find yourself in Manly on a busy day, a pro tip would be to book in advance.
Garfish Manly
Garfish Manly emerges as the epitome of exceptional dining in the heart of Manly. The experience begins with its prime location, just a stone's throw away from the alluring Manly beach. Diners have consistently lauded the breathtaking views, especially if one secures a coveted window table overlooking the picturesque harbour.
But the true essence of Garfish lies in its culinary treasures. Dishes boast intricate flavour profiles that are harmoniously melded together. The experience is more than just those dining in. Garfish has made a significant mark with its takeaway offerings, especially its fish and chips. Imagine lounging on the nearby lawn, savouring these treats while witnessing a mesmerizing Manly sunset.
Beyond the food, the ambiance blends brightness and warmth, creating a setting perfect for a leisurely weekend lunch or an intimate evening dinner. The attentive and friendly service further elevates the dining experience, a testament to Garfish's commitment to excellence.
For years, Garfish has held its reputation as Manly's beacon for fresh seafood and an institution that promises and delivers an unforgettable gastronomic journey.
Japanese
Sake Restaurant and Bar Manly
Settled gracefully by the Manly Wharf, the Sake Restaurant and Bar isn't just a dining venue—it's a sublime escapade into the meticulous world of Japanese cuisine. As soon as you step inside, you're greeted by the dual spectacle of impeccable design and the vast blue horizon beyond the glass.
What truly defines Sake, apart from its idyllic location, is its dedication to both authenticity and innovation. The expansive menu boasts a plethora of dishes that not only satiate the taste buds but also cater to various dietary requirements.
Every dish here speaks volumes about the finesse of Japanese culinary traditions. But the real star, as many concur, might be the scallop nigiri. It delivers a melt-in-your-mouth experience that leaves diners both amazed and craving more.
Additionally, the warm hand towels accompanying certain dishes is a true touch of class offered at Sake. It is the knowledge and care exhibited by the staff, plus the little touches such as a celebratory cupcake for special occasions, that elevate a dinner outing into a cherished memory.
Sunset Sabi
With its Manhattan-loft style ambiance—brick walls, tarnished wooden floors, neon signs, and a vast glass frontage—the place provides a perfect perch for people-watching while you indulge.
Service stands as one of Sunset Sabi's crowning jewels. Many diners leave raving about the top-notch attention to detail. The non-alcoholic selections, a refreshing inclusion, ensure that everyone has a drink to toast with. And when it comes to booking a spot, be prepared. This locale's fame often makes it hard to get a table without prior arrangements—a testament to its popularity.
At the heart of Sunset Sabi's allure is the daring menu. It's Japanese, but not in the way you might expect. The audacious 'French Roll', a blend of raw salmon, butter pickles, and chilli Kettle chips, crowned with a slick of French onion dip, is as rock-and-roll as sushi can get. It's a dish that might baffle but one that's hard to resist finishing.
Less perplexing but equally delightful is the 'kingfish in Mexico', a fusion of raw fish, crunchy cucumber, yuzu-tasting pineapple purée, hot jalapeños, Kewpie mayo, creamy avocado, and crispy tempura batter bits. And while traditionalists might yearn for soy dipping sauce, the essence of this dish lies in its daring blend of flavours.
Cocktails at Sunset Sabi are another reason to visit. The Plumberry, a strawberry-gin fusion, delights with its refreshing notes, while the Whisky Kick, a powerful blend of wasabi, whiskey, and apple, is an unmissable treat for the adventurous.
Sunset Sabi's core appeal lies in its audacity. It takes risks, and while not every dish might hit the mark for everyone, it's this very spirit of culinary adventure that makes dining here an unforgettable experience. In a world of routine, Sunset Sabi is a delightful disruption, proving that Manly's food scene is anything but mundane.
Mediterranean and European Flavours
Belgrave Cartel
Belgrave Cartel encapsulates the spirit of Italian charm, making it a cherished haunt for both locals and visitors alike. Those who've been frequenting for years attest to its unwavering consistency, both in terms of its flavorful offerings and the remarkable staff who curate a delightful experience each time.
Dining at Belgrave Cartel promises an ambiance that is both rustic and comfortably luxurious. Whether you find yourself in the serene room at the back, ideal for more intimate gatherings and business dinners, or the more bustling front section, the establishment ensures a setting suited for varied occasions. The pork and duck ragu in Bianco has been particularly celebrated, and concluding a meal with their tiramisu is akin to the perfect endnote of a symphony.
However, where Belgrave Cartel truly shines is in its service. Diners often feel like they're stepping into a close-knit family gathering rather than a commercial eatery. With their genuine warmth and professionalism, the staff offers an unparalleled experience that makes guests feel treasured and welcome.
Morning visitors are also in for a treat, with the breakfast menu boasting toasties (or Jaffles) that redefine deliciousness. The harmonious blend of flavours in Sam's Jaffle and the 4-cheese variant with balsamic onions have garnered much acclaim.
Whether you're seeking a hearty meal, a business rendezvous, or simply a cozy corner to relish a morning toastie, this place beckons with the promise of warmth, exquisite flavours, and memories waiting to be made.
The Herring Room
If you find yourself in Manly, whether exploring its sights or seeking a sanctuary from the usual pub grub, The Herring Room beckons with the promise of a tasty meal and experience that stands out in a sea of dining options.
Every plate that graces the table echoes artistry and innovation. The snapper, Comte de custard, and beetroot tart have particularly etched their mark, promising to linger on your palate long after you've finished. Yet, it's not just about the food here, it's an orchestration of experiences. From the owner's heartfelt welcome at the door to the bartender's mastery in crafting impeccable cocktails, every moment here is meticulously curated. The "Pink Herring" cocktail and their happy hour specials are not to be missed.
One of the standout offerings is the 'degustation' meal, a symphony of five courses that ensures a crescendo of flavours, highlighted by the rich Prawn and Koshihirakare Risotto. The squid ink spaghetti, a dish many swear by, showcases the restaurant's ability to elevate classic ingredients to stellar dimensions.
The Herring Room's allure extends beyond its menu. The atmosphere is both elegant and relaxed, ensuring conversations flow smoothly. While it might be a hidden gem to some, those who discover it are bound to return, carrying tales of their delightful escapades to share with friends and fellow food enthusiasts.
Pizza
Pocket Pizza Manly
Perched on the bustling Pittwater Road, Manly's Pocket Pizza blends the quirky ambiance of a vintage, West Side Story-esque set-up with the rich, scrumptious world of Italian cuisine. The once luminescent oyster bar now welcomes diners with its heartwarming red-and-white check tablecloths, lacy curtains, and an evocative wall of monochrome photographs. But it's the eclectic and playful pizza names that immediately grab attention like 'Anchovio Banderas', 'Cheesus Christ' and the delightfully punny 'Gordon Hamsey'.
Complementing the meal, the wine and beverage offerings are both diverse and budget-friendly. The innovative approach extends to their cocktails, showcasing their knack for creativity with concoctions like a San Pellegrino-based cocktail— a luxurious spin on casual house-party sips.
The atmosphere buzzes with warmth, making it an enchanting oasis, especially during chilly nights. The retro New York photographic theme underscores the quirky vibe, while the cozy blankets and ambient lighting outside add a magical touch.
Whether you're a local or just passing through Manly, if you're on the hunt for an authentic, thin-crust pizza reminiscent of northern Italy or even a vegan delight that doesn't compromise on flavour, Pocket Pizza is a must-visit. While the takeaway from their Brookvale location is splendid, dining in Manly, with its unique blend of charm and enthusiasm, elevates the experience manifold.
Cafés and Breakfast Spots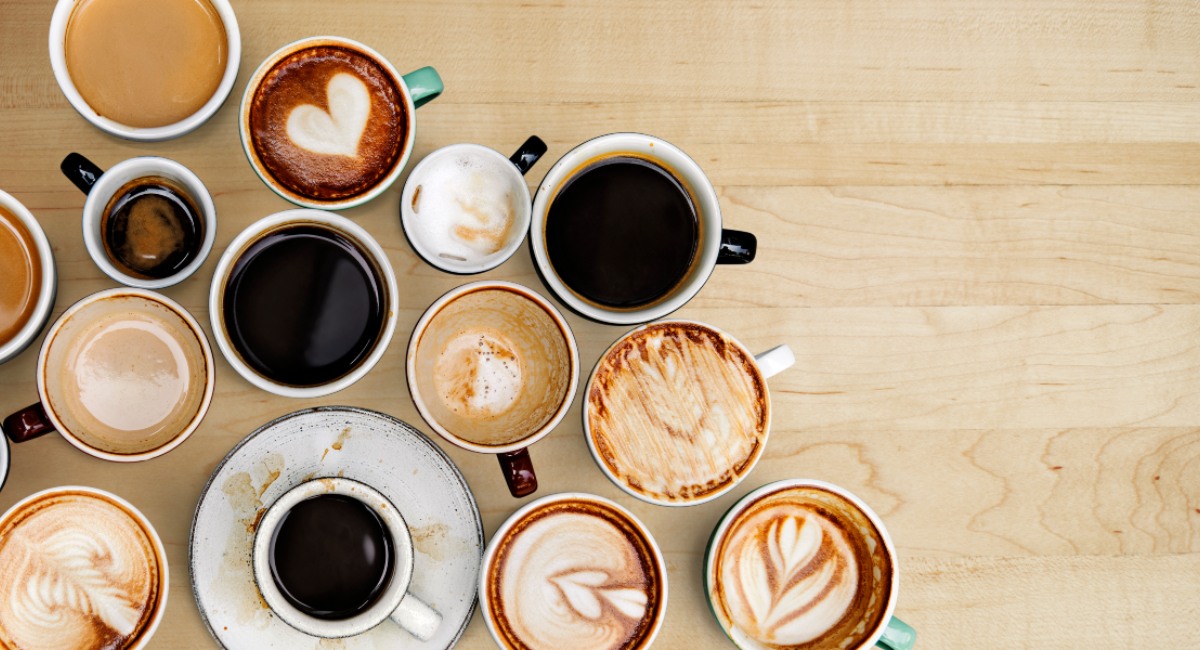 Showbox Coffee
Tucked away in the picturesque locale of Manly, Showbox Coffee emerges as an unmissable gem for every coffee aficionado and brunch enthusiast. Upon entering, you're welcomed into a haven that prides itself on the authenticity of its beans and the quality of its offerings.
At the heart of Showbox lies its exceptional coffee. The single-origin Guatemalan beans, recognized for their velvety richness, promise a flavour that captivates and lingers, while the meticulously crafted house blend entices with its robust French roast aroma.
For those who prefer a dairy alternative, their soy milk is a revelation – devoid of the unnecessary sweeteners and preservatives that often mar the taste in many establishments. The café takes pride in its eco-friendly ethos, with incentives like a dollar saving for those who bring their own keep cup, making your flat white tasty and sustainable.
Stepping beyond the coffee, the food menu at Showbox is an exciting blend of modern Australian tastes sprinkled with Middle Eastern zest. The standout is their French Toast – a harmonious symphony of textures and flavours bound to satiate your brunch lover. If you lean towards a savoury bite, their toasties have garnered rave reviews and perfectly complement their brewed delights.
The ambience of Showbox boasts an industrial chicness, complete with cement walls and the raw appeal of exposed pipes and ducting. It's a serene spot where culinary artistry meets a passion for brewing, offering visitors an immersive experience. If Manly is on your itinerary, ensure that a visit to Showbox Coffee is at the top of your list. Whether you're a discerning coffee connoisseur or searching for a delightful brunch spot, Showbox promises to be an indulgence well worth your time.
Fika Manly
Enveloped in the charm of Nordic minimalism, Fika Swedish Kitchen offers an enchanting escape right in Manly. The brainchild of Swedish ex-pats Linda, Diana, and Sophie, the café brings authentic Scandinavian flavours that transcend the typical and tantalize the senses.
The spirit of 'hygge' – a quintessential Nordic concept of coziness and contentment – becomes palpable from the moment you step inside. There's an undeniable warmth to the bright yellow interior, a backdrop against which delicious dishes unfold.
True to its roots, Fika serves a delightful range of Swedish classics. While the timeless meatballs with mash, gravy, lingonberry jam, and pickled cucumber are a must-try, the menu has other delectable stars. Take the Fisk D'lux, a luscious blend of sous-vide salmon and accompaniments, or the Silly Susan, an irresistible marriage of sour cream herring with a smattering of delightful flavours.
The café's freshly baked offerings deserve a special mention. From their melt-in-the-mouth cinnamon and cheese buns to the generous helping of salmon in their salmon bite, every bite is a testament to Fika's commitment to quality and taste. For coffee lovers, the delightful touch of a Dala horse cocoa dust on the cappuccino adds a sprinkle of Swedish tradition to their caffeine fix.
The charm of Fika continues beyond its food. The vibrant and bubbly staff ensures every visit feels like a warm hug, offering advice on what to choose from their tantalizing menu. Their attention to detail, evident in little gestures like the Dala horse cocoa imprint, speaks volumes about their dedication to an authentic Swedish experience.
While the café bustles with energy, especially over the weekends, the wait is undeniably worth it. And for those looking to take a piece of Fika home, the assortment of treats and homemade alcoholic concoctions, like the tempting mulled wine, offer the perfect souvenir.
Bars and Breweries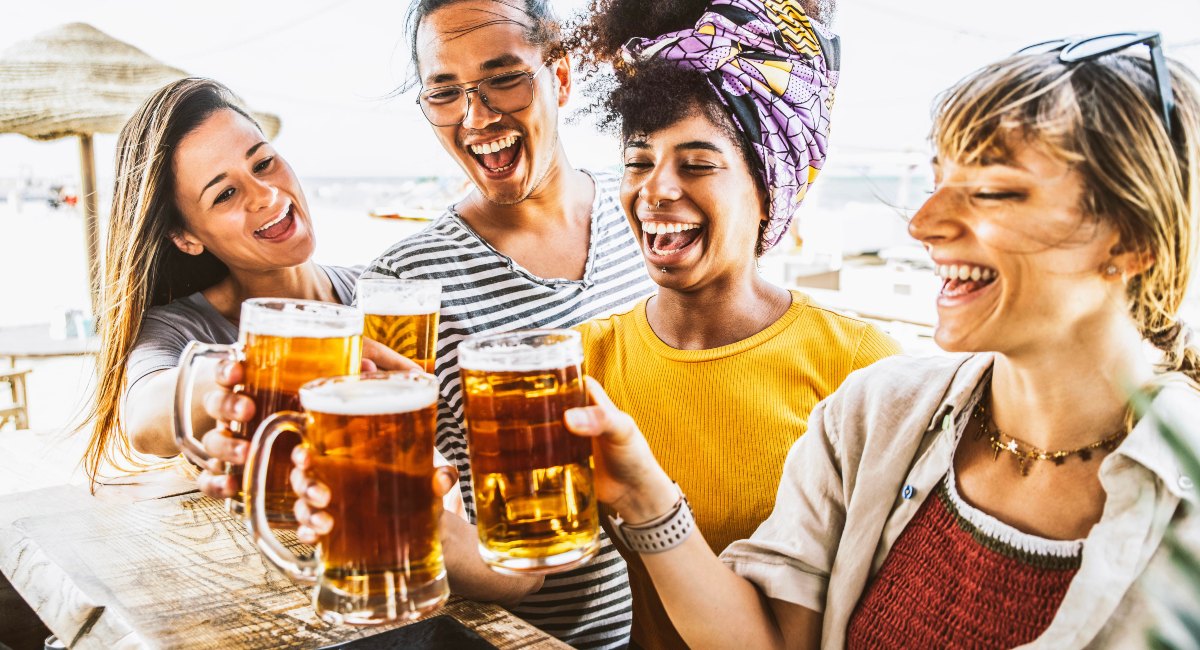 Sketch Manly
Tucked away in a lively strip just outside Manly's CBD, Sketch Manly seamlessly marries the comfort of a local café with the vibrancy of an Indian eatery and bar. It's one of those quaint, hole-in-the-wall treasures that are blooming throughout Sydney, boasting an identity that's both unique and enticing.
As daylight wanes, Sketch reveals its vibrant night-time persona. Transitioning from a café haven to a curry and craft beer sanctuary, evenings here are a sensory treat. The Beef Madras and Butter Chicken are favourites, but the Maple Chili Haloumi steals the show, guaranteeing a flavour explosion. Pair these dishes with their range of craft beers, including Sketch's very own branded brew, and you're in for an unforgettable evening.
So, if you find yourself wandering the boutique-filled streets of Manly, looking for an unassuming culinary adventure, make your way to Sketch. In a place where café mornings intertwine with curry and craft beer nights, every visit promises a memorable experience.
4 Pines Brewpub Manly
In the heart of Manly lies a haven for beer enthusiasts and foodies alike – the 4 Pines Brewpub. Positioned just above the Manly Cinemas, this establishment brings together the allure of a craft beer hub with the comfort of a relaxed dining space. Its uncluttered design features tall tables, elevated stools, and banquettes cozily placed beside the windows offers a serene ambiance, making it a refuge from the daily hustle.
Complementing the scene, a microbrewery vat placed behind a glass panel is a testament to 4 Pines' commitment to authentic brewing. A quick peek reveals notes on fermentation, subtly educating patrons on the art of beer-making.
Yet, the heart of this establishment lies in its brews. From the testimonies of numerous patrons, 4 Pines' selection of beers is nothing short of exemplary. Guests are often spoilt for choice with their in-house specials, which promise a flavour journey for novice and seasoned beer aficionado.
For those who wish to sample multiple brews in a single visit, the Brewhub offers a savvy solution: a paddle during happy hour. This gives one the luxury to experiment and identify their favourites before diving into a full pint. Their main menu remains unpretentious but flavorful, offering classics like beef pie and pork belly with price points that don't hurt the pocket.
In addition to their culinary delights, 4 Pines deserves applause for their eco-conscious initiatives, evident in their commitment to tree planting. This dedication to sustainability only adds another layer to the establishment's appeal.
Whether you're in for a casual meal, a beer-tasting session, or simply a pleasant evening with friends, 4 Pines promises a memorable time.
In the vibrant tapestry of Manly's culinary scene, these venues stand out for their exceptional offerings and the experiences they curate. Armed with this guide, you'll be ready to take on Manly's vibrant and eclectic food scene. Bon appétit!
Newsletter
Enhance your Sydney property or trip. With our rental insights.
---
Related Topics
#airbnb #booking.com #corporaterelocations #corporaterentals #corporaterentals #executiveleasing #shorttermrentals #executiveleasing #executiverentals #extendedstays #furnishedrentals #holidayhome #holidayrental #homeaway #instantbooking #morebookings #novacancy #petfriendlyrentals #propertyproviderssydney #propertyproviderssydney #shorttermrentals #corporaterelocations #executiverentals #homeawayfromhome #furnishedrentals #localaccommodation #temporaryaccommodation #shorttermrental #shorttermrentals #smartershorttermrentals #temporaryaccommodation #vacationrentals advise for landlords guests hirehouse hireproperty Holiday Stays investment property lease long term rental Luxury property Property Investment Property Management Property Manager propertyproviders rental rentals renting Short Term short term rental short term rentals Sydneyproperty tenants