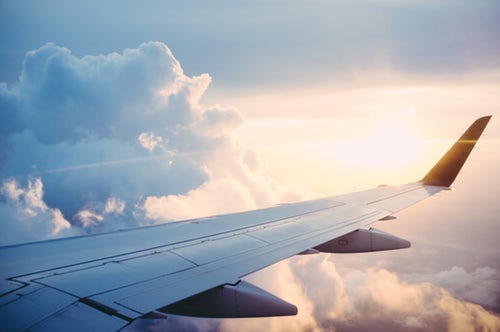 Investing, Long Term, Short Term
What do executives want? How to secure an executive rental..
July 26, 2018 – 8 minute read – by Harriet Cotton
The executive rental is on the rise, with less executives staying in hotels and more increasingly renting furnished apartments and homes as they move around the world.  An emerging trend known as "Bleasure" (a mixture of business and leisure) is becoming paramount for senior executives who are required to be away from home to do their jobs.  They demand the amenities of a hotel but the comfort of a home and with easy access to be tapped into living like a local.  Investment property owners are starting to realise the benefits of having corporate guests….  Without a doubt executive tenants and guests tend to stay longer, pay more and treat properties with a high level of care.  The result is greater yield for property investors.
What then, is the best way to secure a corporate client? We have outlined 4 components that are critical in attracting those illusive executive guests by asking the simple question – What do corporates really want from their executive rental?
Executives want… to know the property is professionally managed: –
When starting the search for an executive rental, corporates are given a criteria from their company that includes items such as budget but also outlines that accommodation must be booked through a professional management company.
Companies have strict policies that prohibit their employees booking directly with an individual owner run property for several reasons.  They want to know if there is a problem that it will be dealt with professionally and swiftly.  There is nothing worse for them than disruption when their staff are travelling.  Executive tenants need to be focused on getting the job done.
They choose professionally managed properties because they require tax invoices and formal paperwork associated with their stay. Often corporations must set up the management company as an account on their system to be able to transfer funds so they require an ABN in order to do this.
Not only this but executives want to know that they are dealing with professionals not "part time hosts". They need the reassurance that someone is on the ground 24/7 if something goes wrong and if they ever needed to transfer property the agency can provide alternative options and manage the transition smoothly.
Corporate clients book professionally managed properties simply because they know what they are getting. Companies will use the same managing agents again and again, as they know that they will receive an appropriate standard as well as a service level commensurate to executive levels.  They want to know that their employees will be looked after.  Rapid response from initial enquiry right through to departure is an expectation that must be delivered on if a blue chip corporate is going to repeat book.
Professional property agents offer executives their experience, reassurance and insurance. There are layers of protection in place for the guest and their company when working with a management agency, including public liability, indemnity and workman's compensation.
Executives want… to know their money is safe:-
90% of the time executive guests are securing a rental property site unseen and are transacting money overseas. Therefore, they need to know that their funds are held securely in a registered trust account.
Executives need to know that they are not at risk of being ripped off or of being subject to fraud by an individual owner.  There is no worse disaster than an executive tenant showing up to a property that does not exist or to a booking that has been cancelled at the last minute.
Executives want to be able to use the safety insurances that their financial institutions or companies offer. Often they want to pay with a company card or American express.
The ability to have the option to claim compensation if required is of utmost importance to most executive guests.
Executives want… to know they can extend their stay:-
Corporate clients have restrictions on how long they can initially book temporary accommodation for. Most companies allow their employees to book initial accommodation for a maximum of 30 days, believing that more permanent accommodation can be found within this time frame. However, more often than not this restriction is to tight and corporates need to extend their stay in the temporary property.  Therefore having first right of refusal to extend is very important.
Because corporate relocation clients are often seeking long term housing and waiting for their furniture to arrive it is difficult to measure how long this will take. We have found that over 60% of corporate relocation clients extend their stay.
On this note it is important then to not book out your property for 2-3 night stays and run the risk of not being able to service executive clients. They don't want to be disrupted by moving property esp. when they are relocating with family and kids, they want to stay in the same home and continue to extend until they find a permanent solution.  In this regard, if they are unable to extend in the property they are in, professional managers can pivot the executive tenant into another property without the staff member investing valuable time and energy in finding another place.  The employee's focus needs to be on driving business outcomes not worrying about the roof over their head.
Executives want… to know the property is clean and safe
For any of us there is nothing worse than walking into a property and it not being clean and tidy. Combine that with long haul travel, screaming children and senior level job responsibilities and things can quickly turn sour. Unsurprisingly therefore, executive guests want to be reassured prior to arrival that they will be provided with the comforts of home and the knowledge that they will walk into a clean, tidy and safe property.  Safety and security is especially important for female executives.
A crucial element of this is being set up with freshly cleaned and pressed linen (cleaned to 5 star hotel grade hygiene standards), towels and bathroom amenities, as well as the property being professionally cleaned before their stay. These clients don't have time for cleaning the fridge or BBQ, this needs to be done so that the environment they are walking into is beyond satisfactory.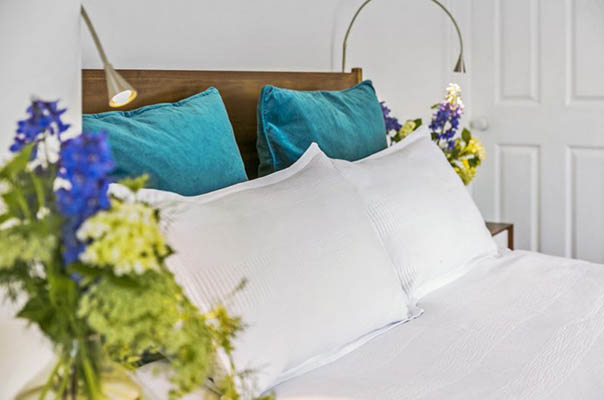 Another element to note is that these guests often don't want to be cleaning themselves during their stay, they are simply to busy. Therefore, the ability to receive professional mid term cleaning during their stay is very important. They need to be able confident that the property can be accessed safely by vetted trades while they are not there and cleaned to an expected standard.
The same goes for trades accessing, corporates want to know that if a trade needs to access that they have been booked by a professional management company who use them regularly and know them by face and name. Professional property managers need to use trades that have the appropriate certifications, registrations and insurance.  They certainly do not want to be waiting around to let the plumber in and so it is important that keys can be provided so that trades can access quickly and quietly.
Most importantly executive renters want to know that the property is safe and secure. If they are renting an apartment it is essential that it is in a security building and ideally a smaller blocks of units. Access needs to be well lit as often these guests are arriving home late at night and a 24 hour emergency call service needs to be provided for reassurance if anything goes wrong.  Also Professional property managers have a duty to make sure that any risks or hazards are appropriately identified and communicated
Executives want… reliable WIFI (seriously it is a dead killer)
Executive tenants and guests need to be connected.  It is business critical that they are able to walk into a property and be able to "plug and play" immediately.  Resolving an internet connectivity can be occupy a huge amount of time and cause incredible frustration.  After all…time is currency and any decent professional property management agency will have processes, procedures and protocols to resolve these issues quickly (even if it is with a 5G portable modem).  In this regard, WIFI is as important as electricity in terms of being an essential service.  It is worth noting that properties that perform well are those that have some sort of appropriate work space for employees to perform their job at.
Executives want…fast and easy access
More and more corporate tenants are demanding keyless Entry so that they can go straight to the property from their airport or after a busy day at work.  Keyless entry is also an important feature to effectively managing the logistics of property management in terms of deploying trades to the property quickly and effectively.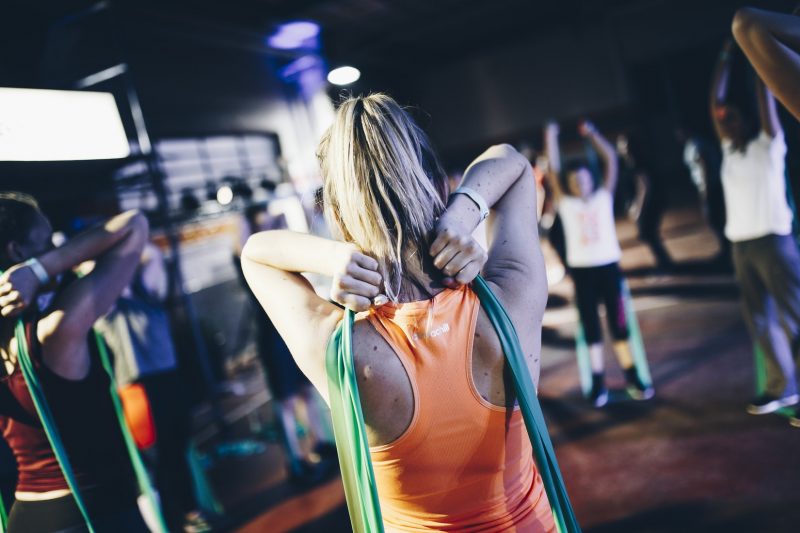 Executives need (not just want) to have easy access to public transport, car share facilities and well as the all important entertainment precincts.  If you want executive tenants your property needs to be close to bars, restaurants, cafes, and places to keep physically and mentally fit such as gyms, parks and pools.  they also need to look sharp so a full length mirror and close access to a Dry Cleaner or a personal laundry service is more important that you may think.
You can see that working with corporate clients and managing an executive rental is not as simple at it would initially seem.  This is a different customer relationship to the one you would have with a normal short term renter.  There are secrets to attracting C.E.Os and executive guests and the most important thing is to understand that this will be very tricky to do by yourself.  You really do need a professional management company on side to be able to facilitate these longer, higher value bookings, as relocation agents go directly to the agents they are familiar with in designated areas. The possibilities here are endless with global mobility becoming more and more normal.  Securing an executive rental requires some work but the rewards are well worth it.
About Us:
Property Providers is Sydney's most flexible residential rental agency where our core purpose is "Helping People Live Better".   We are exclusively focused on Property Management and renting "Your Property, Your Way". We have designed 6 different rental services covering all facets of Long-Term Leasing as well as Short-Term Stays. Unlike franchise real estate agencies, we see the value in pragmatism and flexibility. Whether you want to rent your property furnished or unfurnished, for 6 months or 5 years, we will manage your property, your way. Our bespoke marketing strategies deliver discerning international tenants that understand quality and are prepared to pay for it.  If you would like to learn more please visit our website , call us on +612 9969 7599 or follow us on Facebook
---
Related Topics
#airbnb #booking.com #corporaterelocations #corporaterentals #corporaterentals #executiveleasing #shorttermrentals #COVID-19 #executiveleasing #executiverentals #extendedstays #furnishedrentals #holidayhome #holidayrental #homeaway #instantbooking #morebookings #novacancy #petfriendlyrentals #pets #propertyproviderssydney #propertyproviderssydney #shorttermrentals #corporaterelocations #executiverentals #homeawayfromhome #furnishedrentals #localaccommodation #temporaryaccommodation #shorttermrental #shorttermrentals #smartershorttermrentals #sydneyrentals #vacationrentals advise for landlords guests hirehouse hireproperty Holiday Stays investment property lease long term rental Luxury Property Investment Property Management Property Manager propertyproviders rental rentals renting Short-Term Rentals short term rental Sydneyproperty tenants