Ah, Manly – where the salt air mingles with the scent of fresh coffee wafting from quirky cafes and where the rhythmic sounds of ocean waves serve as the backdrop to buzzing local chatter. Imagine waking up to this every day or escaping your routine for a season to dwell in this paradise. If you're considering renting a whimsical holiday home in Manly for a sweet escape, this is the guide you've been waiting for.
Toss those generic travel guides and property listings aside for a moment. Let us dive deeper and go beyond the postcard-perfect beaches to get you up close and personal with Manly's veins and arteries—the transport routes, the community vibes, and all the nitty-gritty you need to know before calling this place 'home,' even if it's just temporary. So, pour yourself a flat white or a glass of wine and read on; it's time to get intimate with the area before you plan on renting in Manly.
Geography and Locale
Located just 11 miles northeast of Sydney's Central Business District (CBD), Manly strikes a remarkable balance between urban accessibility and natural beauty. The charm of this locale is in its duality. On one side, you're enveloped by miles of sandy beaches and coves. On the other, you're just a quick ferry ride away from Sydney's bustling city life, complete with skyscrapers, shopping, and an array of dining options.
The area itself is flanked by the Pacific Ocean and Sydney Harbour, making it a water lover's paradise. Whether you're into surfing, sailing, or simply basking on the beach, Manly has got you covered. And it's not just about the beaches—Manly is surrounded by national parks and reserves, like the North Head Sanctuary, offering hiking trails and panoramic views that make you forget you're near a metropolitan area at all.
But this convenience-meets-natural-beauty setup makes living in Manly or renting a holiday home particularly appealing. You can spend your mornings surfing at Manly Beach, hop on a ferry for a quick business meeting in Sydney's CBD, and still return for a beachside dinner. Talk about having your cake and eating it, too!

If you are unsure of the kind of activities that Manly has to offer, we have a curated list of things to do in Manly, just for you!
Local Climate and the Best Time to Visit Manly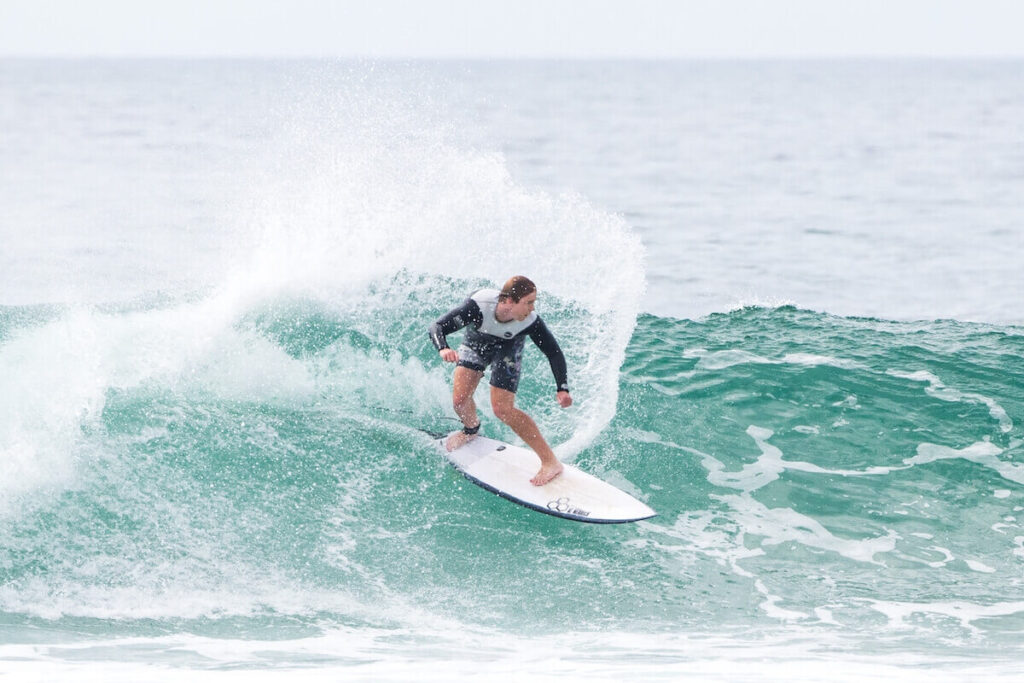 Summer temperatures often range from 18°C to 26°C (65°F to 79°F), making it an excellent season for all sorts of outdoor activities. On the flip side, winters are quite manageable, with temperatures ranging between 8°C to 16°C (46°F and 61°F).
This moderate climate makes Manly an all-year-round destination, but remember, each season has its own set of perks and quirks. Summers are ideal for beach bums and water sport enthusiasts, with long, sunlit days that extend well into the evening. However, be prepared for occasional bouts of humidity and make sure to pack some high-SPF sunscreen!
Winters, although milder than many places, can get a bit wet, so if you're planning a trip or moving during this time, waterproof jackets and layers are a good idea. But don't let the rain deter you; winter can be an excellent time to enjoy Manly's indoor attractions, like its galleries, cafes, and shops, not to mention fewer crowds.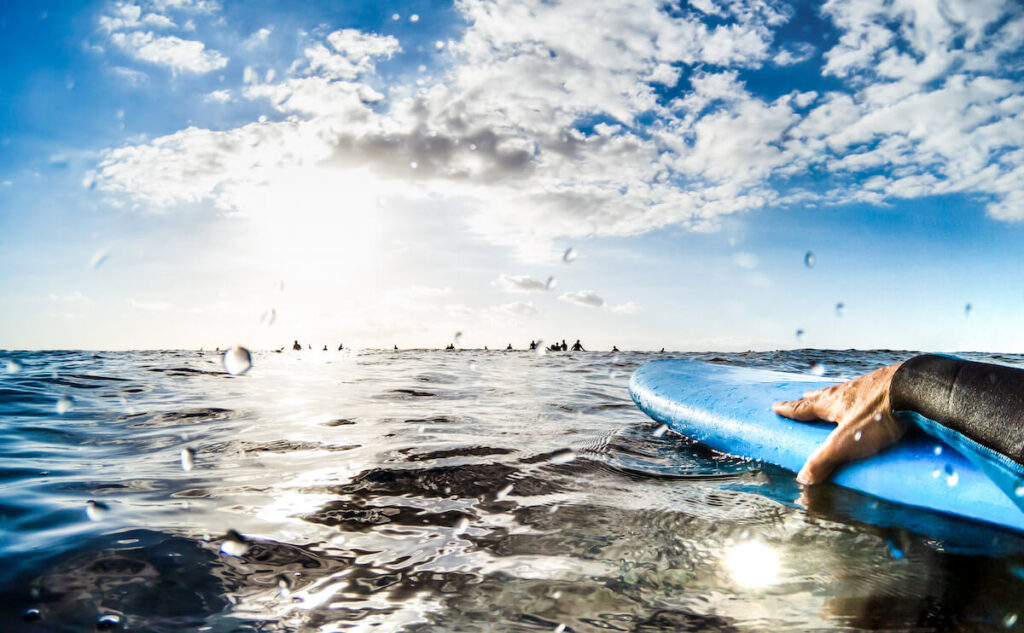 However, if you're aiming for that Goldilocks blend of sunshine and comfortable temps, circle your calendar between October and April. During these months, the sun acts like a devoted spotlight on Manly's beaches, and the ocean's temperature is just right—not too hot, not too cold, but an inviting balance that beckons you for a refreshing dip without feeling like you've plunged into a hot tub.
Insider Tip: If you fancy experiencing Manly with a bit more elbow room and a dash of local flavour, these months still offer you that luxury. Just steer clear of December and January, which tend to pull in the crowds like magnets, disrupting the usual laid-back pace. Trust us, planning around these months could make all the difference if you want to live like a local and see what life in Manly is genuinely about.

How to Get to Manly
Sydney to Manly by Ferry
When it comes to reaching Manly, the ferry service from Circular Quay is the star of the show. It's not just a mode of transport; it's an experience in itself. A 30-minute ride takes you across Sydney Harbour, treating you to jaw-dropping views of iconic landmarks like the Sydney Opera House and Harbour Bridge. Hold your phone high and snag that perfect Instagram shot! The ferries run frequently, especially during peak hours, and accept contactless payment methods like Opal cards. For tourists and those living in Manly temporarily, the Manly Ferry is a quintessential Sydney experience that doubles as a practical way to get around.
Sydney to Manly by Bus
If you're someone who's planning on living in Manly or if you're staying a bit farther from the ferry wharf, buses might become your go-to for daily commuting. Multiple bus lines operate between Manly and other parts of Sydney, offering a convenient and usually less expensive alternative to the ferry. Buses are especially useful for reaching inland areas not directly served by the ferry. Just like the ferry, buses also accept Opal cards, making it easy to switch between different modes of public transportation.
Sydney to Manly by Car
Got a love for driving? Manly is well-connected to Sydney's CBD and other neighbouring suburbs via major roads like the A8, the Pittwater Road and Manly Road. But beware, the area can become a labyrinth of limited parking spaces, especially during peak seasons and weekends. Some areas offer metered parking, while others might require a residential permit.
Sydney to Manly by Bike
While Manly itself is a bike-friendly zone with plenty of picturesque bike routes, it's important to note that it is tricky to bike all the way to Manly from Sydney's CBD via road. Given the harbour in between, a ferry or bus ride is the most practical way to take your bike from Sydney to Manly. However, once you're in Manly, cycling is a fantastic way to explore the locale. Many shops in the area offer bike rentals with helmets and locks. If your holiday home in Manly is near the Corso or any of the beaches, having a bike can be the perfect way to explore these spots at your own pace.
Local Transportation System
Navigating Manly isn't just about getting from Point A to Point B—it's an experience in itself that showcases the area's diverse landscapes and convenient amenities. Understanding your transportation options can make your stay in Manly seamless and enjoyable.
Public Transport
Buses: Frequent and Reliable
Buses in Manly are frequent and well-maintained, serving as a dependable choice for daily commuting or exploration. Numerous routes connect Manly to surrounding neighbourhoods and Sydney CBD. If you're new to the area, apps like TripView or the official Transport for NSW app can provide real-time bus tracking.
Opal Cards: Your Ticket to Convenience
Forget the hassle of keeping exact change; public transport in Manly uses the Opal Card system. This contactless payment method is a reusable smart card that makes your ferry and bus rides smooth and convenient. You can top-up your card online, at retail locations, or at dedicated Opal vending machines.
Ridesharing and Taxis
Uber: A Tap Away
Uber operates widely in Manly, providing a more private and often faster way to get around. Whether you're carrying groceries back to your holiday home or making a late-night trip, a ride is just a tap away on your smartphone.
Taxis: Always an Option
Taxis are also readily available and can be hailed on the street, found at designated taxi ranks, or booked in advance. Taxi services offer the benefit of a fixed price, unlike the variable pricing sometimes seen with ridesharing services during high-demand periods.
Walking and Biking
Stroll and Bike Through Manly's Highlights
We have already touched on biking in and around Manly. This North shore gem is also a walker's paradise, especially in areas like the Corso—a pedestrian-only street filled with shops, cafes, and street performers—along the scenic beachfront promenades. These areas are best explored at a slower pace, offering opportunities to discover hidden gems you might otherwise miss.
Be Sure to Book Your Manly Accommodation Early
As areas in Sydney go, Manly Beach is very much in demand year after year. It is one of the most popular destinations for tourists visiting Sydney. With its beautiful beaches, great shopping, and amazing restaurants, there's no wonder why so many choose to visit this area.
Manly Beach was voted as one of the world's top ten surf locations. And with such a high-profile location, it comes as no surprise that Manly hotels and holiday rentals are always busy. So if you're planning a trip to Sydney, make sure you reserve your place to stay well in advance. It's not uncommon for people to be left disappointed when they arrive in Sydney to only find out Manly is fully booked. The good news? Booking ahead will ensure you get what you want, when you want it!
Are You Ready to Rent and Live in Manly?
The most important thing to know on your next Manly holiday is that you'll be able to walk everywhere within mere minutes, you'll be able to swim and surf, and shop and dine and explore to the end of the day. You'll also be able to take transit and connect easily to the rest of Sydney and you'll be welcomed by a relaxed community that's excited to have you there. Is there anything better than that?
If you would want to work with a holiday rental company to find your accommodations in Manly or the nearby region, please don't hesitate to contact Property Providers. We'll be happy to help you find the perfect rental for your needs.
Compared to much of the world, Sydney is blessed with fair weather for much of the year, but if you had to pick the ideal time to holiday in Manly, it would be between October and April. This is when the sun shines all day and temperatures are great to enjoy a dip. If you want to avoid crowds and get a feel for what life is like in Manly, that's the time to come. Just note that December and January break the mould and get quite busy.
3 commonly asked questions regarding a holiday to Manly
Where is the best place to holiday in Manly?
If you're looking for a holiday in Manly that combines relaxation with a touch of luxury, then the best place to stay in Manly is undoubtedly the Eastern Beach precinct. Here you'll find a range of upscale hotels and apartments, as well as several exclusive restaurants and bars. If you're after something a little more laid-back, then the Fairy Bower or Shelly Beach area might be more your style. Make the most of your holiday this year by staying at one of our available holiday accommodations in Manly and the surroundings.
When is the best time for a Manly holiday?
Manly has something to offer every single day of the year, but the optimal time for a Manly holiday is between the months of October and April.
How far is Manly from Sydney International Airport?
The distance from Manly to Sydney International Airport is approximately 25 km, but depending on the time of day, and the level of traffic, this can take upwards of one hour to arrive.
Newsletter
Enhance your Sydney property or trip. With our rental insights.
---
Related Topics
#airbnb #booking.com #corporaterelocations #corporaterentals #corporaterentals #executiveleasing #shorttermrentals #executiveleasing #executiverentals #extendedstays #furnishedrentals #holidayhome #holidayrental #homeaway #instantbooking #morebookings #novacancy #petfriendlyrentals #propertyproviderssydney #propertyproviderssydney #shorttermrentals #corporaterelocations #executiverentals #homeawayfromhome #furnishedrentals #localaccommodation #temporaryaccommodation #shorttermrental #shorttermrentals #smartershorttermrentals #temporaryaccommodation #vacationrentals advise for landlords guests hirehouse hireproperty Holiday Stays investment property lease long term rental Luxury property Property Investment Property Management Property Manager propertyproviders rental rentals renting Short Term short term rental short term rentals Sydneyproperty tenants