At Property Providers, we believe that the concept of "luxury" is not only about size and opulence, but also about elegance and quality. Our team handpicks homes that exemplify the very best in luxury living with exceptional dress circle locations, outstanding views, and impeccable design. Whether you're looking for a smartly designed single-family home or a luxury apartment in a premier building, we can help you find the perfect luxury short-term rental in Sydney that truly matches your unique lifestyle and needs.
Here is our list of the top 9 luxury short-term rentals in Sydney. All these properties offer great accommodations and top-of-the-line amenities, so you can enjoy your time in this beautiful city. Which one will you choose?
1. Cyprian Casa Moore
This magnificent residence symbolises luxury and elegance and it is graced with spectacular harbour views. It boasts custom-made amenities as well as panoramic harbour views.
Cyprian Casa Moore is located on a prestigious street in Mosman and it is just a short stroll from the beautiful Chinamans Beach. If you want to take a walk to Chinamans or Balmoral, or if you want to dine at the Spit, this residence offers the luxury of convenience.
Guests are treated to breathtaking views of the harbour from every room in this home. The view is towards Manly's North Head and the horizon beyond. There is nothing less than sophistication about this property. Staying here will provide you with an unparalleled executive experience.
2. Copacabana
Copacabana presents a once-in-a-lifetime opportunity to live on Little Manly Beach and enjoy something that only a select few Sydneysiders will ever experience – direct beachfront access. We guarantee you'll never want to move out from this five-bedroom with four bathrooms home.
As one of the few residences in Sydney with direct beach access, this spectacular beachfront residence exudes flair, luxury, and refinement and provides visitors with an out-of-this-world experience. With the lovely Little Manly Beach at the end of your garden and the villa itself offering endless space for relaxing and entertaining, there will be no reason to relocate.
Little Manly Beach is a sanctuary and local's secret with calm waves, a stunning cafe, ocean pool, and sandy beach. If you're up for a stroll down to Manly Corso, it's only a 10-minute walk past the harbour and ferry terminal. Here you'll find an abundance of options for dining, drinking, shopping, as well as a variety of additional beaches to explore. If you happen to be looking for accommodations in Manly we're here to help.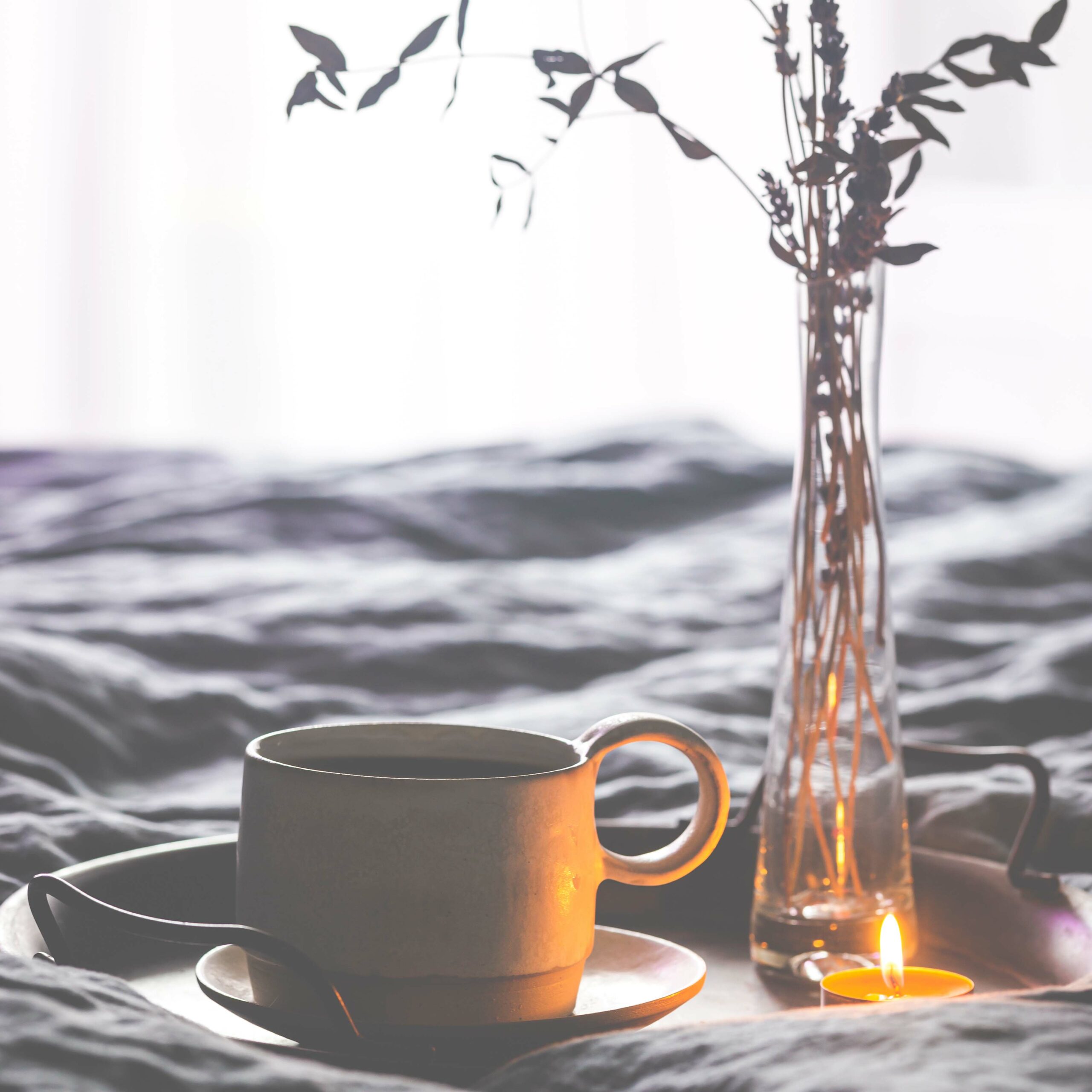 Wow! This is amazing.
LUXURY PROPERTIES
Have a unique experience when you stay at one of our Luxury Properties. They have a broad range of features and benefits that gives guests that 'special' feeling.
3. Manly Panorama
This luxurious four-bedroom residence boasts 180-degree panoramic views of Sydney Harbour, Manly Wharf, and the Pacific Ocean from every room. Everything is within a short walk to Forty Baskets beach.
You can take in breathtaking sunrises and sunsets over the water and the boats of Sydney Harbour both day and night. The Manly fireworks display is a must-see event that you shouldn't miss.
Forty Baskets Beach is a short walk away and is a great area to spend the day with the family, featuring grassy banks, a white sand beach, an ocean swimming cage, children's swings, and free BBQs.
Manly Panorama is also very close to hidden local sites and traditional Sydney sights. There is a neighbourhood children's park and football field within a 100-metre flat walk from the house. You can spend the day relaxing on the beach, shopping at The Corso, or dining at one of the many cafés, restaurants, and bars that are available. Take the ferry to the central business district to see the Sydney Opera House and Harbour Bridge, knowing that you will be back on the beautiful Northern Beaches in no time.
4. Mosman Twilight
Mosman Twilight is a grand five-bedroom, four-bathroom property that has 3-storeys with an attached annexe apartment.
This premium home is situated in one of Mosman's most quiet and secluded locations. Yet, it is only a short stroll to the city's most popular attractions. The property overlooks Sirius Cove (a local secret with a wonderful park for small children) and is only a few metres away from Sydney Harbour National Park.
This family home enjoys a superb location in the affluent district of Mosman. It is also within walking distance of the boutique stores of Mosman Village, as well as Balmoral Beach, which is less than a five-minute drive away. The location of this property provides guests with the best of both worlds, providing them with solitude while also providing convenient access to all of Mosman's desirable facilities. If you happen to be looking for Mosman accommodation we're here to help.
5. Fifth-Avenue Manly Beachfront
This three-bedroom, three-bathroom, two-parking property is located on the Manly beachfront and offers guests the opportunity to enjoy executive beachside living.
All the bedrooms have oak built-in wardrobes, with two of them also having an ensuite bathroom. Fifth-Avenue Manly Beachfront's wrap-around balcony and entertainer's kitchen make it an excellent choice for individuals who enjoy hosting friends and family gatherings at their residence. This offers a 'designer lifestyle' with access to Manly's eateries and the ocean right outside your front door.
From sunbathers to body boarders and surfers, people from all over the world flock to Manly Beach, a prominent surfing beach in Australia's south-east region. Volleyball nets are permanently installed on the beach and a promenade runs along the shoreline to the north. People can stroll, jog, and skate along the strip, or they can visit any of the restaurants, cafés, and bars that line it. As a result, visitors staying at this facility will never be short of things to do throughout their stay.
6. Clifton Imperial
Enormous open plan living spaces with spectacular views out over Sydney Harbour and the surrounding suburbs make Clifton Imperial the ideal summer escape for you and your loved ones. With 4 spacious bedrooms and 4 1/2 bathrooms, there is plenty of space to spread out and relax. Tennis court, pool, games area with table tennis, air hockey, and pool tables, and a home gym are all in this house. Relax and listen to the piano while sipping a glass of wine as the cold sea breeze wafts through the many open doors of the house. A refined style has been applied to the home, which captures the opulence of its surroundings.
Guests will appreciate having easy access to the boutique stores of Mosman Village and the fact that it is only a quick trip to Sydney's central business district. A short drive from Balmoral Beach, Taronga Zoo, Clifton Gardens and Sydney Harbour National Park, this house has everything you could possibly want… right on your doorstep. This home offers a beautiful combination of both the classic Mosman lifestyle and the ability to be just far enough away to afford privacy and space.
7. Neeworra Nights
Neeworra Nights is on Bonds Corner's coveted ridgeline – just 100 metres from Bonds Corner and the Northbridge golf course. This sun-drenched sanctuary boasts a flowing tri-level floor plan that is seamlessly extended by travertine terraces to a lush, level garden and pool, as well as an expansive northerly aspect over Sailors Bay and a majestic northerly aspect over Sydney Harbour.
Do you enjoy getting out and about? There are plenty of local bushwalking paths right outside your door to explore, as well as a variety of activities such as swimming, hiking, and sailing right. The home is a short walk to Crow's Nest, a neighbouring restaurant and bar with an endless menu of food and drink options in a quiet village environment. If you're looking for a city experience, Sydney's central business district (CBD) is only 7 kilometres away, where the world-renowned Opera House and Harbour Bridge will be waiting for you. Choose from a plethora of beaches that are all within easy driving distance of each other. Balmoral, Manly, Clontarf, and Sirius Cove are just a few examples. From this fantastic harbourside location, you'll never run out of things to see and do.
8. Sea Gem on Balmoral Slopes
Sea Gem on Balmoral Slopes is a luxurious four-bedroom, four-bathroom home in a convenient area and is only minutes from Balmoral Beach and Mosman Village. Guests will appreciate the peace and quiet given by being away from the main road, and the convenience of accessing the hustle and bustle when you choose to.
Balmoral Beach is a lovely place for swimming, sunbathing, and enjoying the wonderful café culture that makes it a great place for the whole family. If you're looking for something to do for the day, the city is only a 20-minute drive away, and Taronga Zoo is also reasonably accessible. A walk through Middle Harbour National Park will get your pulse pounding and you'll be able to see some historical canons along the way.
9. Wahgunyah
This stylish and characterful property has four-bedrooms, three-bathrooms and breathtaking harbour views.
Wahgunyah is a newly renovated family house and is perched above Lauderdale Avenue. It offers the ideal blend of elegance and cosiness for the entire family. This one-of-a-kind A-frame residence offers panoramic views of Forty Baskets, Sydney Harbour, and the ocean beyond. The stunning Manly Foreshore pathways just metres away, leads to a variety of beaches within easy walking distance, including Fairlight Beach and the secret Delwood Beach. Additionally, Forty Baskets and Manly Beach are nearby. North Harbour Reserve is only a few minutes away and features an excellent playground for children as well as a popular local café called Forty Beans. Balgowlah shops and Stocklands shopping area are just up the road, while Manly is only a 10-minute drive or a 25-minute walk away.
We hope our list has given you some ideas for where to stay on your next holiday or relocation to Sydney. If you're interested in one of these properties or have any questions, please don't hesitate to contact us. We would be happy to handpick a property that offers the ultimate comfort and style based on your needs.
---
Related Topics
#airbnb #booking.com #corporaterelocations #corporaterentals #corporaterentals #executiveleasing #shorttermrentals #executiveleasing #executiverentals #extendedstays #furnishedrentals #holidayhome #holidayrental #homeaway #instantbooking #morebookings #novacancy #petfriendlyrentals #propertyproviderssydney #propertyproviderssydney #shorttermrentals #corporaterelocations #executiverentals #homeawayfromhome #furnishedrentals #localaccommodation #temporaryaccommodation #shorttermrental #shorttermrentals #smartershorttermrentals #temporaryaccommodation #vacationrentals advise for landlords guests hirehouse hireproperty Holiday Stays investment property lease long term rental Luxury property Property Investment Property Management Property Manager propertyproviders rental rentals renting Short Term short term rental short term rentals Sydneyproperty tenants