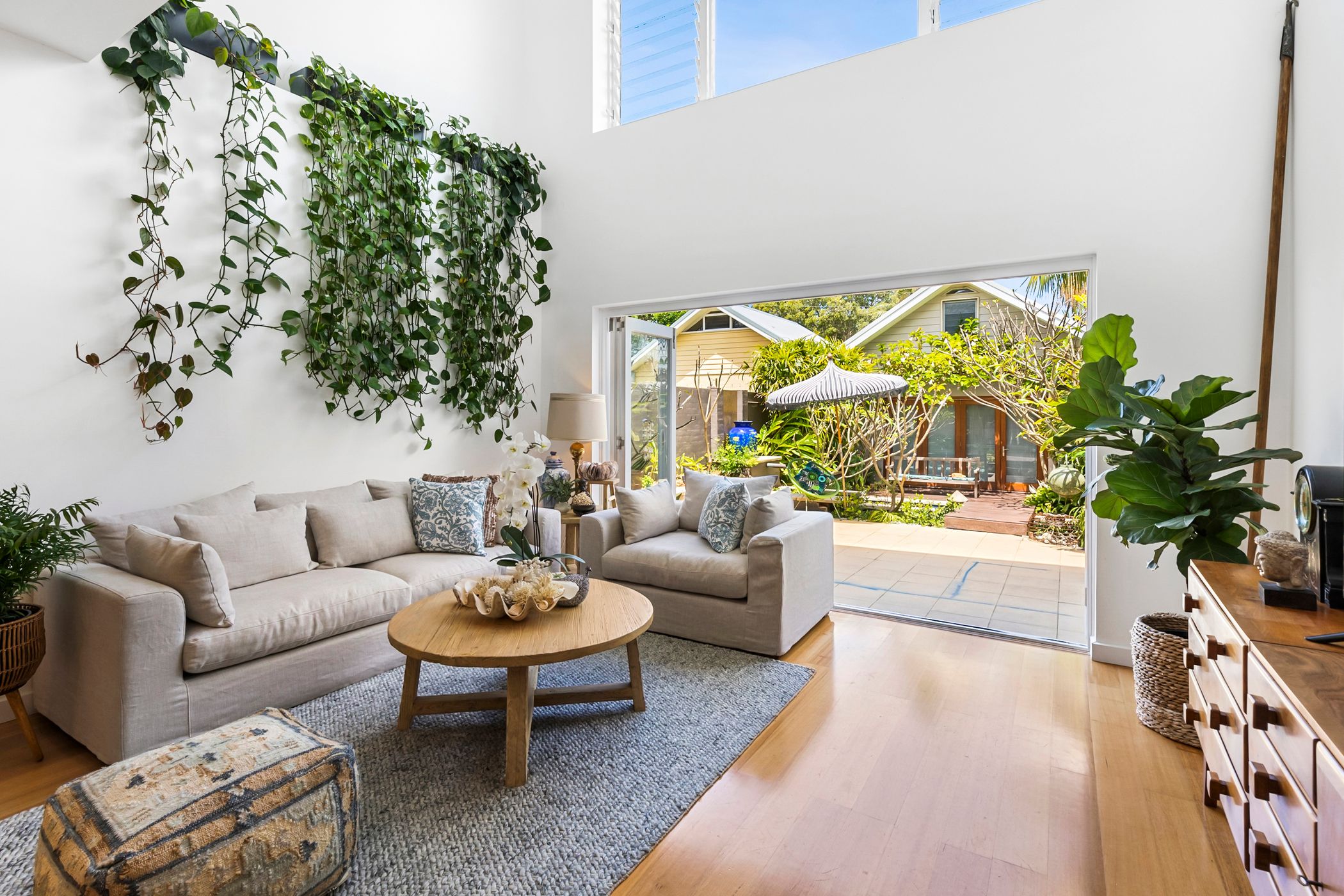 Airbnb – Instant Booking for Short-Term Rentals in Sydney: Pros & Cons.
February 24, 2023 – 5 minute read – by Harriet Cotton
As a property owner with a short-term rental, you want to ensure that you secure as many bookings as possible. One way to increase your conversion rate is to use Airbnb's Instant Booking feature. However, before deciding if this is right for you and your property, it's essential to understand the pros and cons of this tool.
According to Airbnb's 2021 report, instant bookings account for over 60% of all bookings on the platform. Instant booking allows guests to book your property immediately without prior approval. This limits you or your agency's vetting process. This feature is available to all hosts who meet the eligibility requirements (see below), and it is easy to set up.
Pros of Using Airbnb Instant Booking
Increased Bookings: Instant booking is proven to increase the number of bookings you receive. Guests are more likely to book your property if the process is quick and straightforward. You may generate up to 2X the number of reservations by letting guests book instantly.
Better Search Results: Properties with instant booking enabled rank higher in search results than those without. This is because Airbnb wants to promote properties that offer a better user experience for guests.
Timesaving: With instant booking, you don't have to spend time approving each booking. This feature is especially useful if you have a high volume of bookings.
Better listing: Having the instant booking option activated can make your listing more competitive and help attract last minute reservations when guests need accommodation urgently.
Trust and Credibility: Instant booking gives your potential guests the impression that you are a trustworthy and credible host. It shows that you are confident in your property and willing to host anyone who meets your requirements.
Profitability: Cumulatively, the above benefits can work towards optimizing your occupancy rate, which can have a positive impact on your profitability.
Cons of Using Airbnb Instant Booking
Lack of Control: With instant booking, you lose some control over who stays in your property. You can set specific requirements, such as a minimum number of positive reviews or verified government ID, but you can't vet each guest individually.
Risk of Bad Guests: While most guests are respectful, some guests may cause damage to your property, leave negative reviews, or break the house rules. With instant booking, you have no way of knowing if a guest will be a good fit before they arrive.
Instant Cancellation: With instant booking, guests can cancel their booking immediately after making it, which can be frustrating if you have turned down other potential guests.
Last-Minute Bookings
If you're a property owner who wants to increase your volume of last-minute bookings, using Airbnb's Instant Booking tool can be a great strategy. When guests are searching for a place to stay last minute, they often want to book quickly and easily without having to wait for a response from the host. By enabling Instant Booking, your listing will appear more prominently in search results and be more attractive to these types of guests.
For example, let's say you own a short-term rental property in Sydney and it's currently sitting vacant for the next week. By enabling Instant Booking, you increase your chances of getting a last-minute booking. This can help you fill vacant periods and generate a higher annualised revenue.
Of course, it is important to make sure that your listing is up-to-date and that your Instant Booking settings are set up correctly. You should also be prepared to communicate with guests before and after their stay to ensure a smooth and positive experience.
Eligibility Requirements – Account setup for Instant Book
Account Set Up Includes:
Full name
Email address
Confirmed phone number.
Payment information
Property Providers add:
Agreement to House Rules (i.e., no pets, smoking etc.)
Verified ID.
Cancellation Policy Watchouts
It is important to note, that Airbnb has a strict cancellation policy, and if you cancel a booking, it can hurt your account's credibility. If a guest cancels, they may receive a refund, which can be frustrating if you've already turned down other potential guests.

If you confirm a booking and your circumstances change, Airbnb's cancellation policy can cost you more than you think. The cancellation fee is based on the reservation amount and when it is cancelled. Therefore, this will differ for a 2-bedroom apartment and a 5-bedroom house.
Previously the charge to cancel an Airbnb booking was $50USD. This has increased significantly.. see below:
Cancellation Fee Increase – The Facts.
If a booking is cancelled 48 hours OR less, prior to arrival (or once the guest has arrived) – the penalty fee to the host is 50% of the reservation amount for the nights not stayed.

Therefore, if a booking has a gross rental of $15,000, the cancellation fee could be up to $7,500.
Please be aware, we have managed short-term bookings up to $60,000 through the Airbnb channel. 

If a booking is cancelled between 48 hours and 29 days of a guest's arrival, the fee is up to 25% of the reservation amount.

Therefore, if a booking has a gross rental of $15,000, the cancellation fee could be up to $3,750.

If a booking is cancelled more than 30 days prior to arrival, the cancellation fee is 10% of the reservation amount.

Therefore, if this booking is a gross rental of $15,000 the cancellation fee can be up to $1,500.
These are huge costs for a host/owner to absorb. It is imperative that if you are enabling instant booking, or willing to accept any type of bookings through Airbnb that you understand the potential financial consequences of working with this channel.
Potential ways to AVOID these Cancellation Fees.
If you have attempted going through Airbnb support centre, you would understand that this is the equivalent of being on hold to TELSTRA – it can be frustrating & time consuming. Very rarely will Airbnb reimburse the host the deducted cancellation fee unless it falls under one of the below reasons.
The guest makes it clear they will break one of the hosts house rules.

Example: Bringing a pet or smoking.

The listing does not fit the needs of the guest.

Example: it is not suitable for a family with young children.

The Guest has several unfavourable reviews or lack of profile information.

Example: bad reviews, will not include an email address or phone number.

Guest and Host (i.e., Owner/agency) agree on a cancellation.

Example: the guest reaches out to ask if they can cancel their reservation, Owner/agency are comfortable with the cancellation. No fees will apply to the guest & host.
For the above reasons, the Host (owner/agency) will be able to cancel reservations up to 3 times a year. After 3 times, they will have to contact Airbnb to submit a special request to waive the cancellation fee. There is no guarantee that this request will be granted.
How Property Providers are managing instant booking:
If you list your property with Property Providers and wish to utilise instant book, we ask that you have an understanding of the pros and cons first. We will also action a minimum withhold balance of $1500 against your ledger as security against the cancellation penalties should a booking be required to be cancelled.
Pros and Cons Summarised
Pros of Instant Booking
Cons of Instant Booking
More bookings
Risk of double bookings
Increased exposure
Potential loss of control
Improved search placement
Strict cancellation policy
Competitive listing
Lack of personal connection
Timesaving
Potential damage to property
Improved profitability
Stricter cancellation policy
Improved search placement
Risk of unsuitable guests
Saves time and effort
Risk of violating house rules
Attracts last-minute reservations
Risk of receiving bad reviews
Optimizes occupancy rate
Risk of large financial penalties
when a booking is cancelled
Potential for positive reviews
Overall, using Instant Book can be a valuable strategy for owners to consider. Although, it is important to evaluate whether it is the right choice for your property. This will allow you to make an informed decision, that will ultimately help you minimise vacancy and maximise revenue.
Newsletter
Enhance your Sydney property or trip. With our rental insights.