Enhancing your rental property can boost its appeal, elevate the rent you can charge and ultimately increase its overall market value. The secret is to invest wisely, targeting high-impact changes that don't break the bank. This guide outlines savvy renovation strategies to maximise your return on investment!
Small Moves, Big Impact: Simple Upgrades for Your Rental Property
Revamping your property can have a significant impact, even on a small budget. Cost-effective modifications can revive your rental, making it attractive to prospective tenants, and elevate its market value.
Deep Clean: A deep clean of the property, inside and out, can be a great way to improve curb appeal and show that the property is well taken care of. Making it smell nice and inviting is always a great idea!
A Fresh Coat of Paint: This is one of the most straightforward and cost-effective ways to rejuvenate your property. A new coat of paint can either modernise an outdated space or refresh an aging one. Stick to neutral, modern colours to attract a broad range of tenants.
Replace the flooring: Carpets and flooring can make a property look fresh and clean but can also do the opposite. Changing to a more neutral tone is a terrific way to open the space up as well.
Illuminate the Space: Effectively lighting your property, particularly with energy-efficient LEDs, can make your property appear larger and more welcoming. Updating any outdated or dim fixtures with LED options can quickly bring a modern touch to your home.
Storage Solutions: Installing built-in storage features such as wardrobes and cabinets can enhance your property's functionality. Ample storage can be a decisive factor for tenants.
Window Coverings: Outdated or discoloured blinds or curtains can detract from the property's appeal. Simple and modern replacements, such as roller blinds, can be an affordable and effective solution.
Tidy Up Outside: First Impressions Count! Take time to clean up the property entrance, gardens, and driveways regularly. Pressure washing pathways and the exterior of houses make things appear almost new!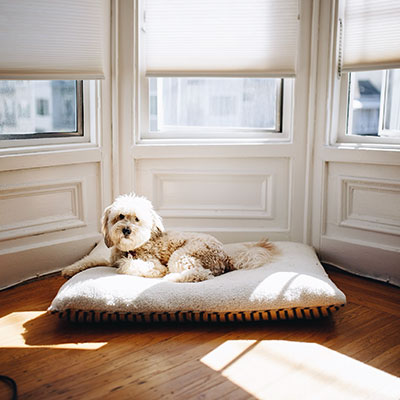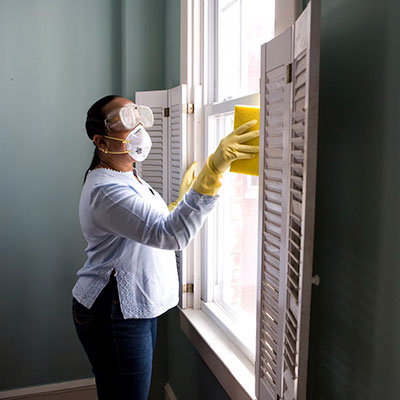 Larger Investments Pay Off
If you are open to spending more to bring your property up to a higher standard, here are some further suggestions that you can complete to upgrade your investment property:
Solar Panels & Battery Storage: With soaring electricity costs in Australia, many companies are offering competitively priced solar and battery storage package options. Government subsidies are sometimes available, further reducing the upfront costs. Implementing these sustainable energy solutions not only increases the property's value but also allows for higher rent. Tenants will appreciate the long-term utilities savings making the property more attractive and competitive in the rental market.
Landscaping: Well-thought-out gardens and landscaping significantly boost the appeal of a property. Well-placed trees and plants can offer shade and privacy as well, and spacious grassed areas can provide areas for children to play. Even having a deck installed can expand the home's living and entertaining areas.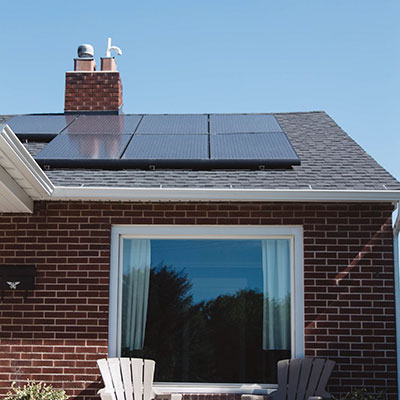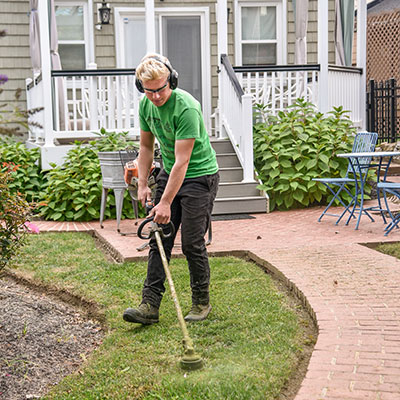 Home Office: The growing trend of remote work has made a dedicated home office space an increasingly sought-after feature for prospective tenants. A well-designed workspace can offer the convenience of a comfortable area to focus on tasks without the need to commute. Having a home office can set you apart from other properties and sometimes justify a higher price or impact the time the property is on the market.
Bathrooms: A renovated bathroom boosts a property's appeal to tenants by offering a modern, clean space with upgraded fixtures and efficient design. These improvements not only attract higher-quality tenants but can also support a higher rental rate, making it a worthwhile investment for landlords.
Pro Tips for Property Upgrades
Be Cautious with Spending: If Your objective is to maximise returns, you need to remember that you are not building your dream home. Also, you need to stick to neutral designs and keep personal preferences aside.
Seek Professional Help: Not only can Subpar-DIY projects deter rather than attract tenants, but it has to be realized that time is money. Every day the property is not tenanted, it is not earning rent. You want to have everything done professionally and in a timely manner, so stick to the right professionals.
Consult a Property Manager: A seasoned property manager can provide invaluable advice on which upgrades will yield the best returns on your investment.
At Property Providers our core purpose is "Helping People Live Better". As Sydney's most flexible residential rental agency, we are focused on Property Management and renting "Your Property, Your Way". We have designed 6 different rental services covering all facets of Long-Term Leasing as well as Short-Term Stays. Unlike franchise real estate agencies, we see the value in pragmatism and flexibility. Whether you want to rent your property furnished or unfurnished, for 6 months or 5 years, we will manage your property, your way. Our bespoke marketing strategies deliver discerning international tenants who understand quality and are prepared to pay for it. If you would like to learn more please visit our website or call us on +612 9969 7599
---
Related Topics
#airbnb #booking.com #corporaterelocations #corporaterentals #corporaterentals #executiveleasing #shorttermrentals #executiveleasing #executiverentals #extendedstays #furnishedrentals #holidayhome #holidayrental #homeaway #instantbooking #morebookings #novacancy #petfriendlyrentals #propertyproviderssydney #propertyproviderssydney #shorttermrentals #corporaterelocations #executiverentals #homeawayfromhome #furnishedrentals #localaccommodation #temporaryaccommodation #shorttermrental #shorttermrentals #smartershorttermrentals #temporaryaccommodation #vacationrentals advise for landlords guests hirehouse hireproperty Holiday Stays investment property lease long term rental Luxury property Property Investment Property Management Property Manager propertyproviders rental rentals renting Short Term short term rental short term rentals Sydneyproperty tenants