Sydney, the vibrant and iconic harbour city of Australia, offers a diverse and exciting calendar of annual events that cater to locals and tourists alike. Showcasing the city's rich cultural heritage, world-class art scene, and passion for sports and entertainment, these annual events transform Sydney into a dynamic and lively hub throughout the year.
From the mesmerising Vivid Sydney Festival of light, music, and ideas, to the exhilarating Sydney Gay and Lesbian Mardi Gras, the city comes alive with a colourful array of celebrations. Add to that the adrenaline-pumping Sydney to Hobart Yacht Race and the captivating Sydney Film Festival, and you've got a city that truly knows how to entertain.
Also, with great nearby vacation rentals available, you'll be staying next to action in style. So, mark your calendars and prepare to be enthralled as Sydney offers unforgettable experiences with each passing season.
Vivid Sydney Events
Vivid Sydney is coming! It's the largest outdoor event in Australia and it will begin on 26 May, running through until 17 June. There are lots of events to enjoy, from music and art installations to interactive workshops. Vivid Sydney has become one of the city's most popular attractions since its inception in 2009 – with a range of activities for all ages, Vivid Sydney is sure to be a memorable experience! Here are some of Vivid Sydney's most popular attractions;
Vivid Sydney Light Walk
A highlight of the festival, the Light Walk features numerous interactive light installations and large-scale projections that transform iconic locations like the Sydney Opera House, the Royal Botanic Garden, and the Sydney Harbour Bridge into dazzling canvases of light. If you're staying in a Mosman, head to Bradley Head at night for some spectacular views of the light installations on the Sydney Harbour Bridge.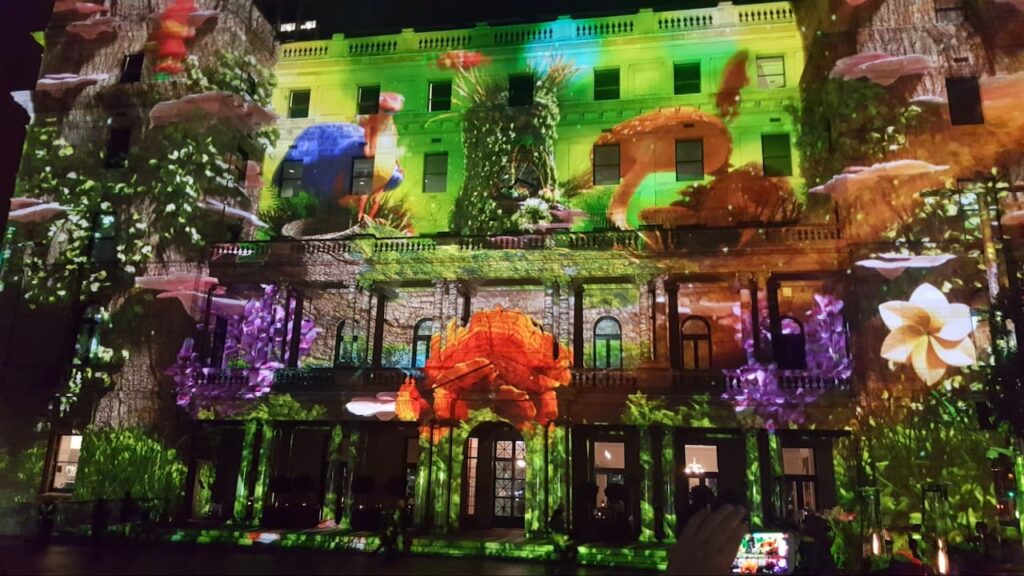 Light Installations All Over The City
Another major projection event is the Inside Out installation at Customs House, which transforms into a canvas for mesmerising digital animations and artwork. Check out Taronga Zoo Lights for the Wild event, where Taronga Zoo features illuminated animal sculptures and installations, offering a unique experience for visitors.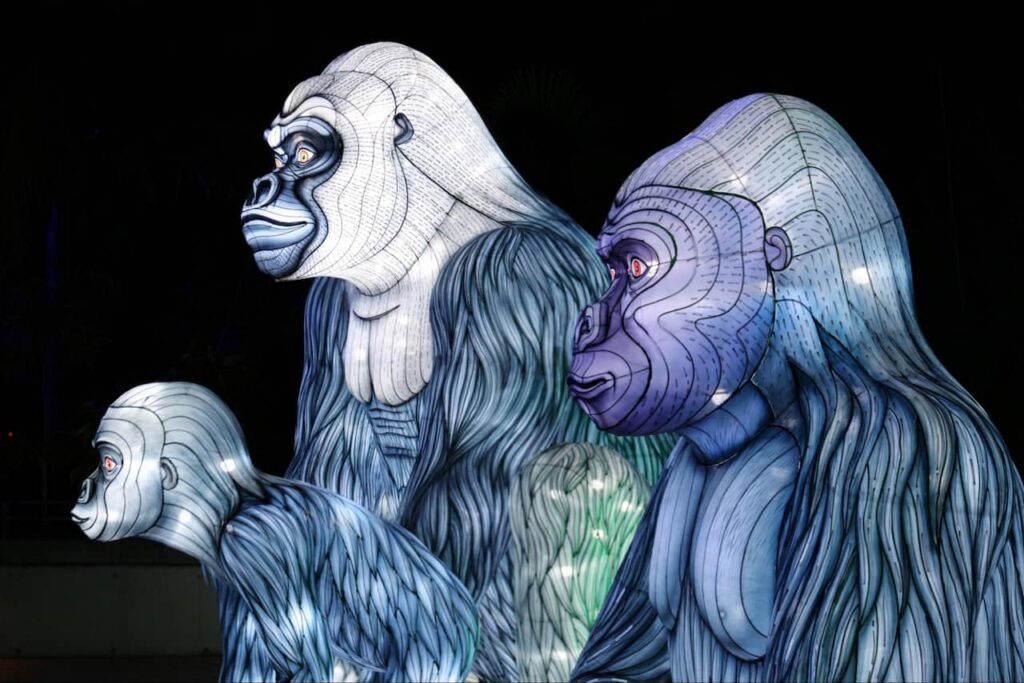 Lightscape at the Royal Botanic Garden Sydney is another fan favourite. Lightscape is a 2.1km journey through a spellbinding and multi-sensory world. Stroll beneath towering tree canopies illuminated in mesmerising colour, be awestruck by larger-than-life flowers and travel through gorgeous glowing tunnels. Secure your spot – tickets are on sale now. Don't miss this world-acclaimed event.
The iconic Lighting of The Sails event sees the sails of the Sydney Opera House illuminated with stunning visuals and designs, created by artists from around the world. It is truly a spectacular sight to behold and would make a great backdrop for any instagram post, or even a long awaited proposal.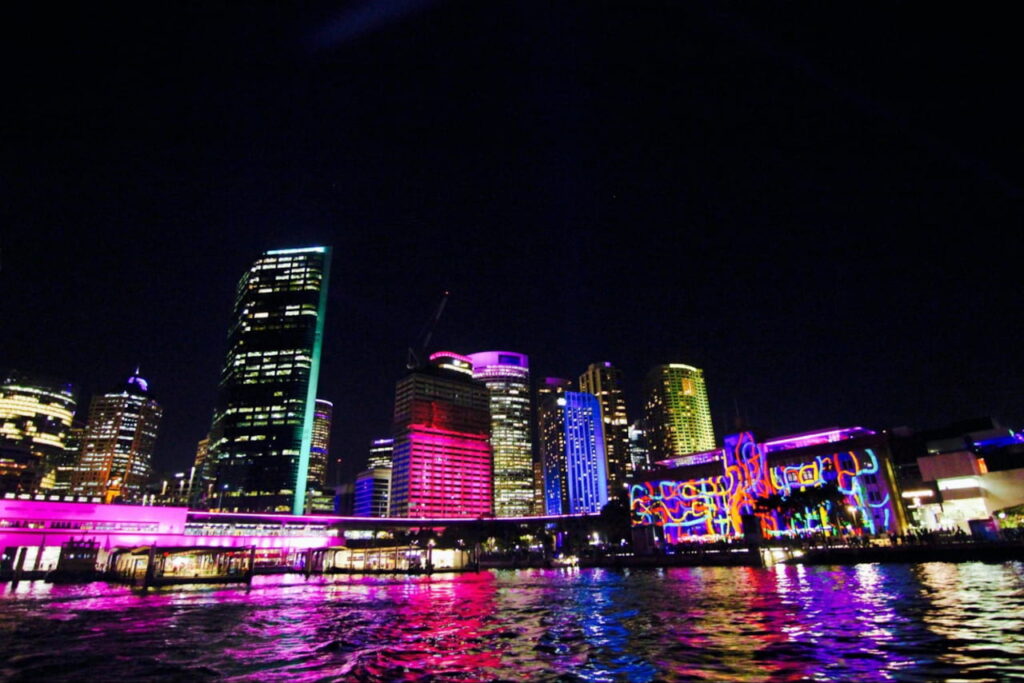 Vivid LIVE
Vivid LIVE is a music event showcasing local and international acts performing at various venues across the city, with the Sydney Opera House as its main stage. Past performers have included well-known artists and bands, as well as up-and-coming talent.
Vivid Ideas
Vivid Ideas is a series of conferences, workshops, and talks that explore innovation, creativity, and the future across various industries. These events aim to inspire and foster collaboration among attendees.
Vivid Sydney Dinner
For the foodies, Vivid Sydney Dinner is an experience to remember. Taking place in the elegant Ivy Ballroom, the event fuses light, music, ideas and cuisine into a very special feast for the senses. Leading the culinary experience will be renowned Merivale Executive Chef Ben Greeno, and powerhouse chef and author Danielle Alvarez. The Vivid Sydney Dinner 2022 was a sell-out event so book now and join us for an unforgettable night of great food, wine and a line-up of stars.
City2Surf – World's Largest Fun Run
Dust off your favourite dress-up or throw on your fave fitness getup, and run, jog, or walk your way to Bondi this August. City2Surf isn't just your average 14km run, it's a fun and memorable day out with friends and family where you can raise money for charity. The run begins in Sydney's CBD and ends at Bondi Beach.
Since 2008, when the fundraising tally was first recorded, City2Surf's incredible participants have raised over $48 million for charities in need. So whether you're in it for the exercise, to raise money for an important cause or just in it for the exciting events (and beers) afterwards, enter today for August 13th and get your trainers ready.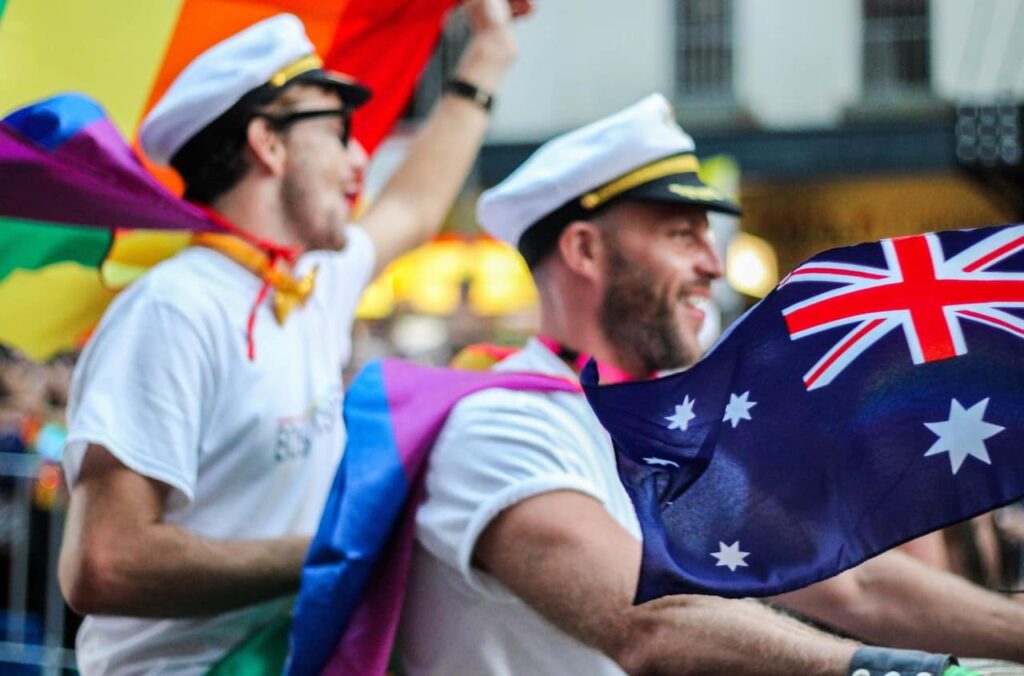 Gay and Lesbian Mardi Gras
The Gay and Lesbian Mardi Gras world-renowned event celebrates LGBTQ+ culture and pride. It features various events, including a colourful and lively parade, parties, and arts and cultural events that draw large crowds from around the world. The event takes place every year in February and continues into the start of March. It's a fun, colourful event that welcomes everyone to come together to celebrate love.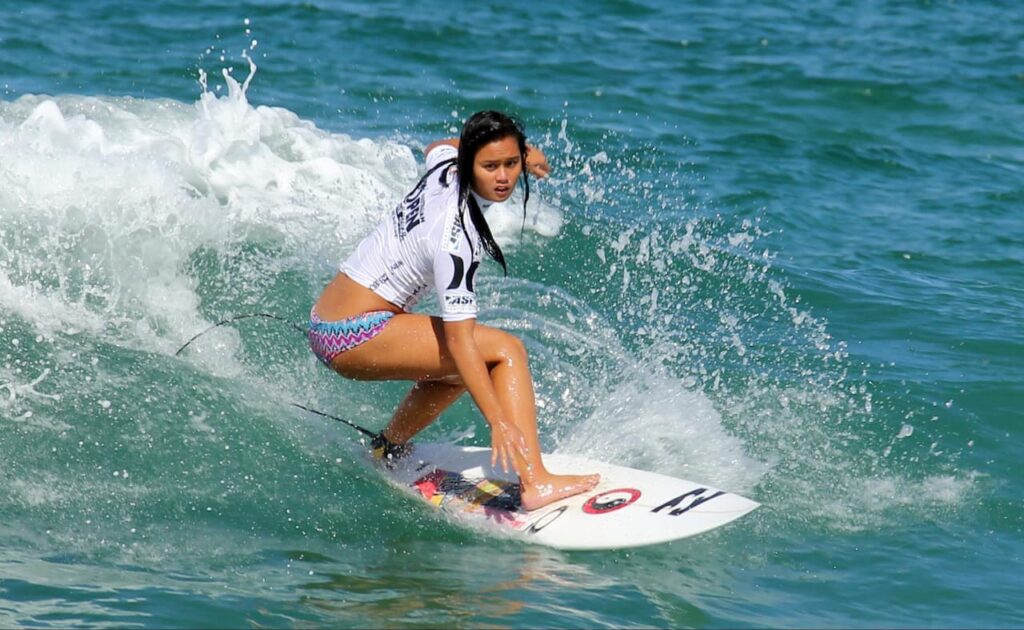 Manly International Surf Competition
GWM Sydney Surf Pro kicks off on May 17th – 24th. This popular event typically attracts top surfers from around the world to compete in the iconic waves of Sydney's coastline. Surfers battle it out for valuable championship points, prize money, and the chance to be crowned the winner of this prestigious event. With so many great Manly accommodation options available, it's never been easier to be close to the action.
Sydney Film Festival
Sydney Film Festival is a major event that takes place in the city annually. This 12-day festival, usually held in June each year, is one of the world's longest-running festivals of its kind. The festival is bursting with events to keep you entertained, with its range of feature films, documentaries, short films and animations from around the world.
It also gives you an opportunity to experience the city in a new light. Head out to a screening at the Art Gallery of New South Wales, or enjoy a night under the stars at the Skyline Drive-In Blacktown. You might even spot a few of your favourite film stars attending the events or go to a Q&A for one of the festival's movie premieres.
An Event for Everyone In Sydney
Sydney is jam packed with exciting year-round events for you to experience. Whether you're an art enthusiast and want to visit Vivid Sydney's multiple art installations, or you're a fitness fanatic ready to run for charity in the City2Surf fun, or maybe you're just looking to let off some steam at the many festivals taking place, Sydney really has it all. For incredible places to stay, check out our nearby Manly accommodation options, or our accommodation in Mosman – where you'll be close to the action without the hustle and bustle of the city centre.
Newsletter
Enhance your Sydney property or trip. With our rental insights.