When I see mould on fruit left behind at the bottom of the fruit bowl or on that piece of cheese that's been forgotten at the back of the fridge, I cringe.
I might force back the urge to gag, throw it in the bin and that's the end of the story. I certainly don't freak out worrying the whole fridge is now riddled with mould and assume the mould is isolated to the fruit bowl.
Why do we react this way when it comes to mould on the walls or ceilings of our home or investment property?
Don't get me wrong, there are certainly cases where our reaction is necessary but there are scenarios where a "freak out" reaction is not warranted, and we may have just been misled nor properly educated to deal with this situation.
Routine Cleaning Helps Control Mould
Mould can be easy to control if dealt with immediately or if preventative measures are taken throughout your day-to-day life to manage it. For instance, I recently found myself up on the step ladder, spray bottle and sponge in hand, cleaning my bathroom ceiling to stop any mould from proliferating. This is just part of my cleaning routine and something I know I must do to help control any outbreaks on my property.
Deal with mould immediately and take preventative measures.
Growing up along the coast, I couldn't tell you when the first time I came across mould was. To me, it seems normal to clean your bathroom ceiling a few times a year or to leave windows open all year round to prevent a possible outbreak. This guarantees I remain in control of mould and avoid the potential "freak out".
Humidity Loves Mould
If you Google your current humidity, you should get a rough idea if the weather is playing a part in any mould growth in your home. It may also help you understand why coastal homes experience mould growth during seasons that inner suburban homes may not. It should also make you reconsider if the climate and the environment are the main causes of any outbreaks vs. a building defect. But in most places, back-to-back days of rain and an increase in humidity create the ultimate environment for the fungi, mould, to be born.
What is Mould?
"Mould is part of a group of very common organisms called fungi that also include mushrooms and yeast. It is present virtually everywhere, both indoors and outdoors. Mould may grow indoors in wet or moist areas that lack adequate ventilation, including walls/ wallpaper, ceilings, bathroom tiles, carpets (especially those with jute backing), insulation material and wood. If moisture accumulates mould growth will often occur on indoor surfaces. Many different types of mould exist, and they all have the potential to cause health problems if not controlled properly."
How to prevent mould from growing?
Whether you have just removed some mould or hope you will never need to remove it, here are some tips that may help keep it away!
Open Windows – You will note windows here is a plural – you want to be trying to achieve a cross breeze of airflow, so open all the windows you can, they do not need to be wide open all day long but perhaps wider while cooking or showering. I recommend permanently leaving a bathroom window open if you can – it will make the world of difference!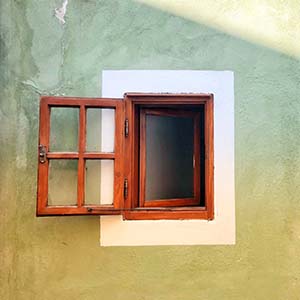 Use exhaust fans/range hoods – Whether showering, cooking or drying clothes remember to turn on exhaust fans/range hoods to help achieve maximum airflow and reduce humidity at a faster pace – I like to leave my exhaust fan on for a good 15 minutes after every shower.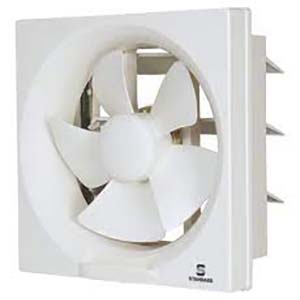 Draw humidity out of the air – Run a dehumidifier or, if you have an aircon, put it in the dry mode for a period during the day. A good hack is to place Damp-Rid in closed spaces (i.e. wardrobes, cupboards etc.). These can be easily purchased from Bunnings and local supermarkets.
Limit Humidity – Limit the use of certain items that can bring humidity into the space, for example; fish tanks and indoor plants – I know they look lovely but if your property is already damp perhaps stick with artwork or fake plants.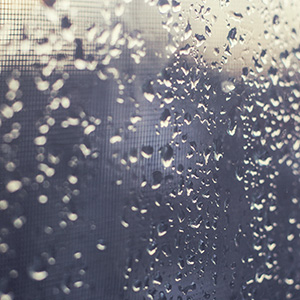 Controlling moisture/dampness – Check the property for any leaks, and if you find one get it repaired as soon as possible. If water enters the home, dry it up straight away – this may require the assistance of a fan/lots of towels. Once dry, be on the extra lookout for any sign of mould.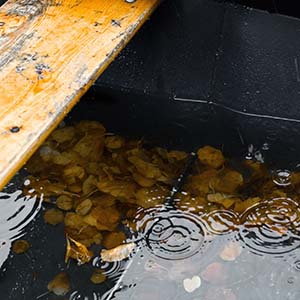 What to do if mould comes back?
If you find the mould has returned after cleaning thoroughly it may be a problem for a professional. Have you looked up the type of mould in your home? Certain types of mould can be toxic. Black mould is the one to really look out for and contact a professional straight away. If you find yellow or white mould coming back after cleaning this could be a result of poor ventilation, maybe try to ventilate more and if it persists then get a professional in.
Please remember at the end of the day all you can do is try. Sometimes the environment is just too humid for one person to tackle, and you may need to seek professional help. There are lots of companies out there, like The Mould Doctor, offering free quotes and reports on mould. I would suggest reading through google reviews to choose the company that best suits you and your home.
It is also important to understand that persistent mould can cause serious health concerns and to seek further advice from your health professional if required.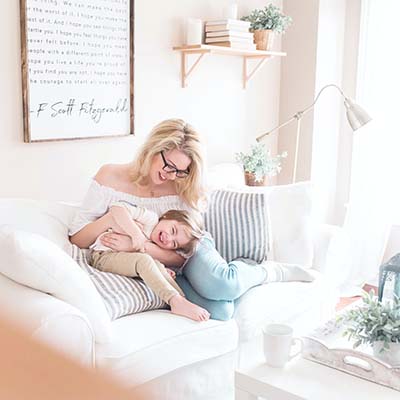 Don't wait too long and always put yourself first – your health is more important than your home. Most mould is easily controlled when you use the tips provided! It is only really at the last resort that a professional should be required.
Property Providers is Sydney's most flexible residential rental agency. Our core purpose is "To Help People Live Better" by providing long-term luxury leasing, super luxury holiday homes and executive rentals for extended stays.  If you are interested in listing your property, please contact us at +612-9969-7599 or if you are looking for a tenant or guest who is looking for a handpicked home, please visit our website or brief us here.