I may be wrong but these days I find that most travellers won't come to town without having an extensive pre-planned list of where to eat in Manly and of course a few places to drink. If you are visiting the area in the near future, this article will simply solidify the winners on that pre-drafted list that's sitting in the notes on your iPhone.
Being a meat-eating foodie myself, who isn't convinced by dairy-free butter and who also lives in the area, my below recommendations may seem biased however I have done my best to include a variety of cafes, restaurants and bars that are tourist friendly and suitable for all sorts of dietary requirements.
First up, Breakfast!
In my mind, everyone's day should begin with food, so let me begin with the most important meal of the day; breakfast, or in this part of the world, on a weekend we call this brunch. You can rest assured that Aussies like this meal so much that nearly every café will provide an all-day breakfast menu to cover you for whatever kind of Saturday night you have had.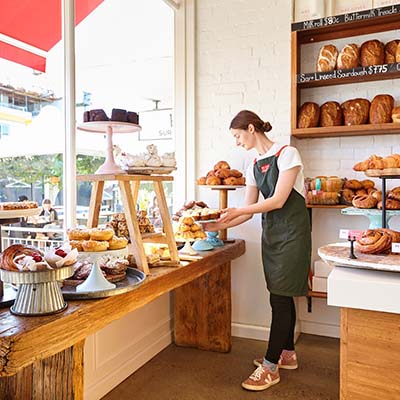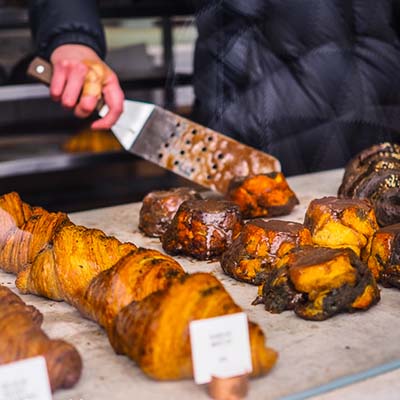 The Pantry – Eggs and bacon in the best seat of the house, a fancier breaky option.
Rollers Bakery – The most epic croissant you ever did see, one word – butter!
Girdlers – A healthier option, most popular with the locals. Crepes for days and great coffee.
Mrs Jones the Baker – An award-winning baked goods display window, and they back it up!
Fika Swedish Kitchen – For an authentic Swedish breakfast experience.
Next on the menu – a lunch in Manly!
Pushing eggs and smoothies aside and replacing them with entrees and vino! Long lunching is popular in this area of the world, time simply loses meaning as afternoons turn to evenings, and the one bottle of rose you agreed on turns into 3. Lunch is social time and it seems appropriate for the entire menu to be tasted especially in a distracting group setting, filled with laughter and making new memories. This is where you should lunch: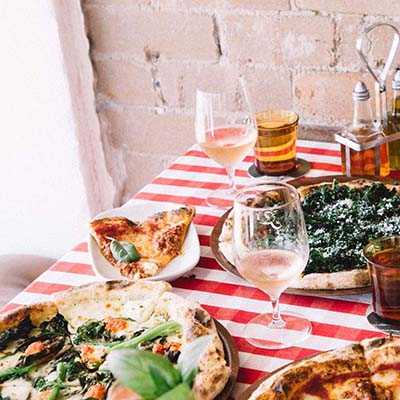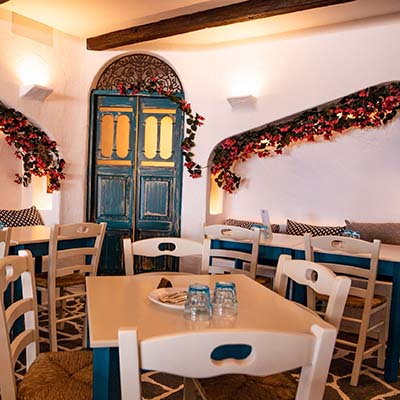 The Boathouse – A beachfront dining experience with a great wine list.
Hugo's – An iconic wharf-based modern Australian restaurant, this is a must-do.
JB and Sons – Five words, bloody good burgers and beer.
Kazzi Beach Greek – Proper Greek deliciousness right by the beach.
Finally, having Dinner in Manly
And finally, the dinner bell has rung. Manly nightlife cannot disappoint so it's time to get the lippy on and head out. Don't worry, sandals are totally acceptable dinner attire in this seaside town, the summer evenings can get steamy!
Pocket Pizza – This is our team's top pick, arguably the best pizza on the peninsula. Not to mention the tiramisu!
Pilu – One of few fine dining, Michelin star experiences on the Northern Beaches. Save this one for a special occasion.Sunset Sabi – Delicate and flavourful oriental fusion share food, great cocktails and sushi.
Sunset Sabi – Delicate and flavourful oriental fusion share food, great cocktails and sushi.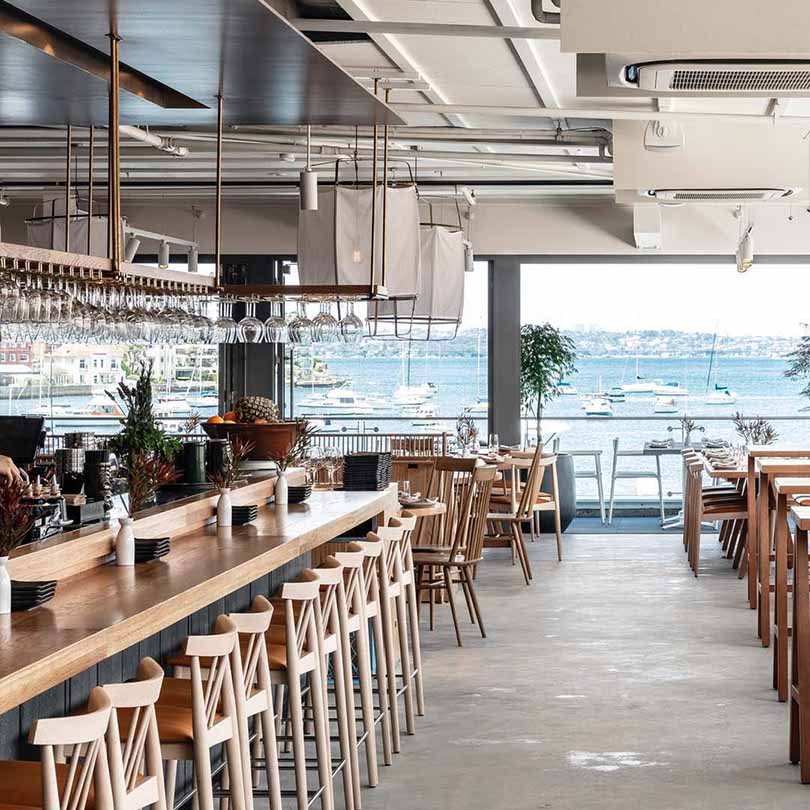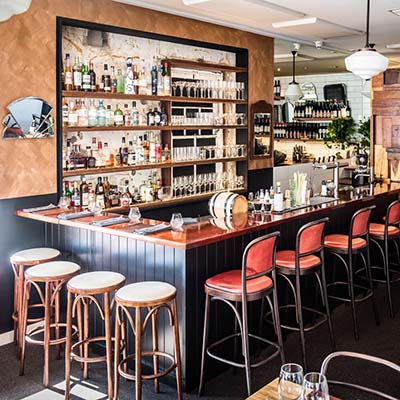 Sake – A Japanese-themed fine dining experience above the wharf. Anniversary or birthday vibes.
Queen Chow – A local favourite for authentic Chinese cuisine and water views of the course.
The Herring Room – Intimate modern Australian dinner setting, seasonal menu and wine galore.
Jah Bar Dee Why– Spanish tapas share plates, live music and free pouring sangria.
Insitu Bar – Fairy lights, a long cocktail menu and great tunes, a post-dinner venue.
As you can imagine, there are hundreds more we have had to leave off the list but the advice is…leave your car at home, wander and see where the night ends. You can't really go wrong in Manly, there is a vibe for everyone and wondering the beautiful coastline to find somewhere to eat is always a great way to see our stunning surroundings. If you happen to be looking for Manly accommodations we're here to help.
Have fun and eat well!
Property Providers is Sydney's most flexible residential rental agency. Our core purpose is "To Help People Live Better" by providing long-term luxury leasing, super luxury holiday homes and executive rentals for extended stays. If you are interested in listing your property please contact us at +612-9969-7599 or if you are looking for a tenant or guest who is looking for a handpicked home please visit our website or brief us here