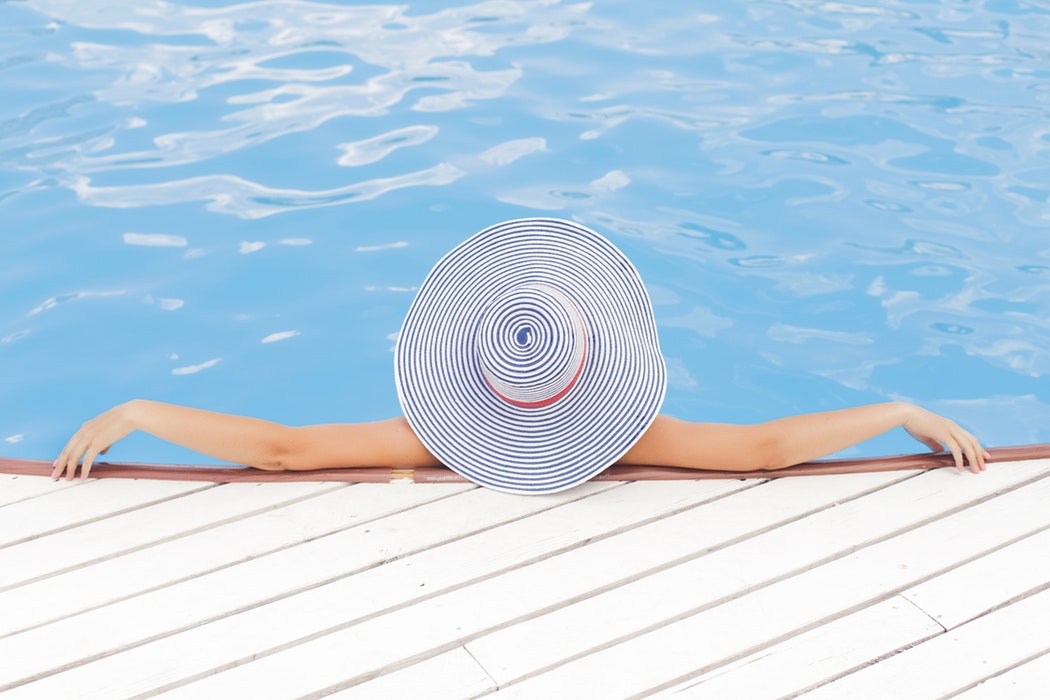 10 questions to ask before you book a holiday rental
August 6, 2018 – 7 minute read – by Harriet Cotton
When booking holiday accommodation, the first thing to look for is whether or not the property you are interested in is represented by an holiday rental specialist or by an owner directly. If you are booking through an owner manager (aka FRBO or for rent by owner) you may be opening yourself to multiple inconvenient risks (i.e. double or overlapping bookings equalling in your booking being cancelled, lack of standards, poor or no response to problems etc) or more far more significant issues such as blatant deception and fraud.
If you are booking through an agency then at least you know that there should be someone who is going to be accountable and hopefully provide you with a more professional experience. However, in order to protect yourself and your holiday ask these 10 questions about the agency before you book ….
Is the provider or agent actually licensed?
As soon as you start trying to book your short term, executive or holiday accommodation, check out if the person representing the property is a licensed real estate agent. This will provide you with a larger sense of security and the knowledge that you are dealing with professionals who are held accountable by a Fair Trading body and that have to follow rules and regulations. Understanding if they are licensed will give you the confidence that if anything goes wrong you have external bodies you can escalate your concerns to.
Do they have credit card payment facilities?
The ability to pay by credit card should be of the upmost importance to you. Your credit card may (and probably does) offer additional levels of protection, insurance and safeguards. Check with your bank/credit card provider however we recommend that you pay with your card when booking your holiday accommodation (especially as you are normally transacting overseas). If an agency asks you to direct deposit funds and does not have a credit card facility this should be a massive warning sign for you. As soon as your transfer the funds into a bank account the chances of your recovering these funds is little to none. If you unfortunately do end up in a situation where the property or the agency isn't real then it is much easier for you to lodge a fraud case and for the bank to retrieve your money if it is transacted through a credit card. Using a credit card also makes it easier for you to receive your security deposit back after your stay. The protection a credit card can offer you is priceless.. and a word to the wise, pay for the entire amount on your credit card to insure that the entire stay is covered.
Are they operating in a trust account environment?
Along with checking if the agency has credit card payment facilities, it is also worthwhile checking that they operate in a trust account. Sadly, many companies, big corporates included, do not operate in this 'no interest' environment, meaning that someone else is making money from your money! When booking holiday accommodation often you can be handing over significant amounts of money months in advance to secure a property, so it is worth understanding where this money is going to be held and if it is protected. Again, it is best to follow the age old proverb of buyer beware as there are some unscrupulous people out there.
Do they have an out of hours service?
As obvious as this seems it is 100% worth checking out if the person/agency that you planning on booking through has an out of hours answering service picking up calls and dealing with emergencies. The last thing you want on your holiday or on your corporate relocation is to not be able to reach the agent if something goes wrong. A good agency should have an efficient and effective out of hours call service that can handle questions about access, deal with emergencies or transfer you to one of the agency's representatives if required. You never know what is going to come up during your stay, but knowing that there is someone at the end of the phone to talk to when/ if it does will provide you with unfathomable peace of mind. Hint: Mystery shop them – call after hours and see what happens!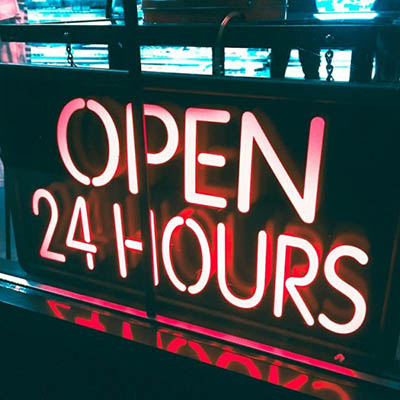 Are their Terms & Conditions fair and balanced?
You can tell an incredible amount about any business by reading and understanding their terms and conditions. If their terms and conditions are loose, short or have grammatical or syntax errors then you should be questioning the credibility and the attention to detail of the short term rental specialist. If they are iron clad and totally unfair then you need to ask yourself if you want to be subjected to this type of scrutiny. One thing to really look for is the cancellation policy – what commitment are you making to this booking and are you comfortable with the terms? It is important to be pragmatic and understand that the agency have to protect themselves and their owners when it comes to cancellation but also you need to decide if you feel that the terms are fair for you. Other watchouts in T&Cs include hidden charges, damage vs. wear and tear clauses and quality assurance.
Is their website (and people) polished?
The quality of an agent's website and user experience will tell you a significant amount about the quality of their service and the calibre of homes they represent. If the website is stuck in the 90's, it is worth questioning if their properties will be? Look for well presented, modern websites, with professional property imagery and well written descriptions. It is worth comparing other properties on the agency's site to get an understanding of the business and the types of homes that they manage. If homes are spread out all over the place… ask the question – how do they manage their operations? If properties are in a concentrated area than it is more than likely that the agent is a local area expert and you are in good hands. It is also worth checking out if the website has facilities enabled such as online chat, and direct booking pathways, as this should provide you confidence that the agency is keeping up with current trends and customer needs.
What do others say about them?
Ah reviews, the epitome of this day and age. Today we live in the trust economy. While it is cumbersome to be asked to review everything you do, buy, see, eat and drink, it can also prove useful when looking for holiday accommodation! Go beyond the portals of homeaway and Airbnb and check out the agency's reviews on Google and True Local. Reviews give a legitimacy to what you are buying and help you understand any watchouts. It is also worth looking at how an agency has responded to reviews as this will give you an understanding of their approach to their customers. BUT, reviews should always be taken with a pinch of salt, as there will be negative and positive extremes. Unfortunately, most people don't provide feedback on an agency/property when everything has been fine and run smoothly. Reviews tend to appear when a customer is severely disgruntled or extremely happy. If you read a review that is concerning, ask the agent about it, they may be able to provide further insight and offer you reassurance for your own experience. Helpful Hint: Take a look at how far back the reviews go, this will tell you how long the provider has actually been in business and doing this for.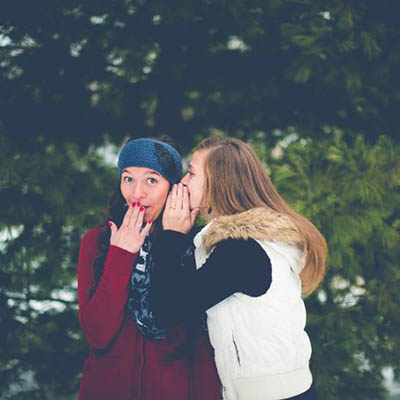 How quickly do they response to your enquiry?
Searching for a vacation rental, or holiday property can be tiresome, so it is important that an agency responds quickly to your enquiry or request. A 24 hour response window is reasonable and any sincere agency should be operating within this time frame. Understanding how quickly an agency will respond to your initial contact with them will help you to understand how quickly they will respond to you when/ if you are staying in one of their managed properties. Warning signs should appear when you haven't received a response in a day or 2, or if you receive an automated response that does not answer your questions and queries.
Do they use a cleaning and linen service?
This can make or break your stay so it is important to understand exactly what the agency provides in terms of cleaning and linen when you are at the point of booking your holiday accommodation. A quality agency will provide hotel grade professionally laundered hypoallergenic linen and towels and use a expert cleaning company to have the property guest ready for you. Ask the question – where do they get their linen from and is it professionally cleaned? No one wants to walk into a home with the owner's Target sheets on the beds or an unclean fridge. What the agency provides in this regard will impact your trip so it is important to get the facts upfront!
Can you speak to someone?
Last but certainly not least check if the agency has staff you can actually speak to on the phone. This will enable you to ask all the above questions directly and reassure you that there are real people working behind the scenes. The power of physical communication over the phone is unprecedented and will enable you to understand the level of customer service an agency provides. In this world of automated messages it is nice to be able to pick up the phone, have a real conversation and book your holiday home with a real person.
About Us:
Property Providers is Sydney's most flexible residential rental agency where our core purpose is "Helping People Live Better". We are exclusively focused on Property Management and renting "Your Property, Your Way". We have designed 6 different rental services covering all facets of Long-Term Leasing as well as Short-Term Stays. Unlike franchise real estate agencies, we see the value in pragmatism and flexibility. Whether you want to rent your property furnished or unfurnished, for 6 months or 5 years, we will manage your property, your way. Our bespoke marketing strategies deliver discerning international tenants that understand quality and are prepared to pay for it. If you would like to learn more please visit our website , call us on +612 9969 7599 or follow us on Facebook
---
Related Topics
#airbnb #booking.com #corporaterelocations #corporaterentals #corporaterentals #executiveleasing #shorttermrentals #COVID-19 #executiveleasing #executiverentals #extendedstays #furnishedrentals #holidayhome #holidayrental #homeaway #instantbooking #morebookings #novacancy #petfriendlyrentals #pets #propertyproviderssydney #propertyproviderssydney #shorttermrentals #corporaterelocations #executiverentals #homeawayfromhome #furnishedrentals #localaccommodation #temporaryaccommodation #shorttermrental #shorttermrentals #smartershorttermrentals #sydneyrentals #vacationrentals advise for landlords guests hirehouse hireproperty Holiday Stays investment property lease long term rental Luxury Property Investment Property Management Property Manager propertyproviders rental rentals renting Short-Term Rentals short term rental Sydneyproperty tenants