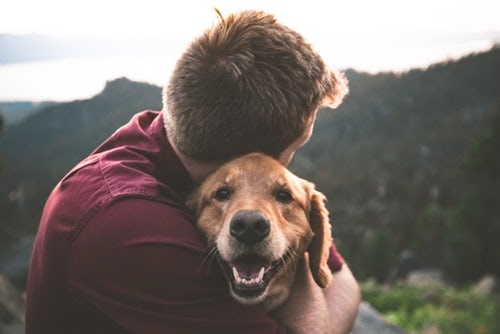 Doggy Due Diligence – Pets and Short-Term Rentals
September 27, 2019 – 5 minute read – by Harriet Cotton
In the office, 75% of us are pet lovers (and the rest just don't know it yet!). We 100% get that pets are a huge part of the family and being without them is often a stressful and uncomfortable experience.
However, when you are not in your own home, your pet becomes harder to accommodate. Some properties simply aren't suitable for animals, and others have strict regulations in place from Strata to Body Corporate.
As a guest, we ask you to understand that there will be properties that cannot accommodate pets. If you are looking to have your pet with you while in temporary accommodation or seeking a pet-friendly short-term rental then you need to be realistic about the responsibilities that come with this and that agencies/owners will have rules in place regarding your furry baby!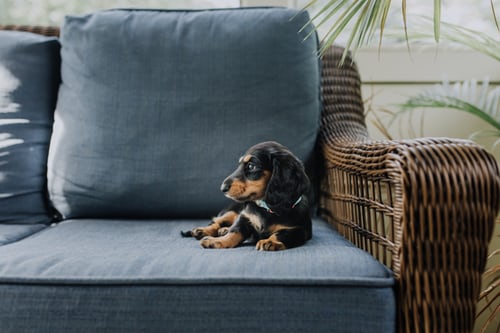 #1 – An Extra Charge for Pets
Just like paying a surcharge to have an extra guest at a property, there will often be an extra daily charge set by agencies or homeowners to have a pet in the property. Don't be surprised by this, having a pet on the property is an extra risk for the owner and an extra pair of paws! These fees can range from a set figure for any length of stay or a daily rate that the owner sets. Make sure you add this into your budget for staying at a property and respect that this is an appropriate charge for owners and property managers to put forward.
#2 – A "Pet Security Deposit"
It is undeniable that having a pet in a short-term rental property is a risk for owners/agencies to take on. While most pet parents declare that their pooch or kitty is particularly purrrrfect in every way, this does not mean that in an unfamiliar environment, they behave differently and can have the potential to cause damage to a property or its furnishings.
Adding an extra security deposit is the best way to manage having a pet in a property. It means that if any damage is caused by scratching, defecating, digging, drooling or shedding, the guest is prepared that funds will be taken out of an additional security deposit – and that the property manager or host has more funds to deal with in case of human damage as well as pet damage. Paying a pet security deposit should mentally prepare you for the fact that there will likely be some charges taken from it.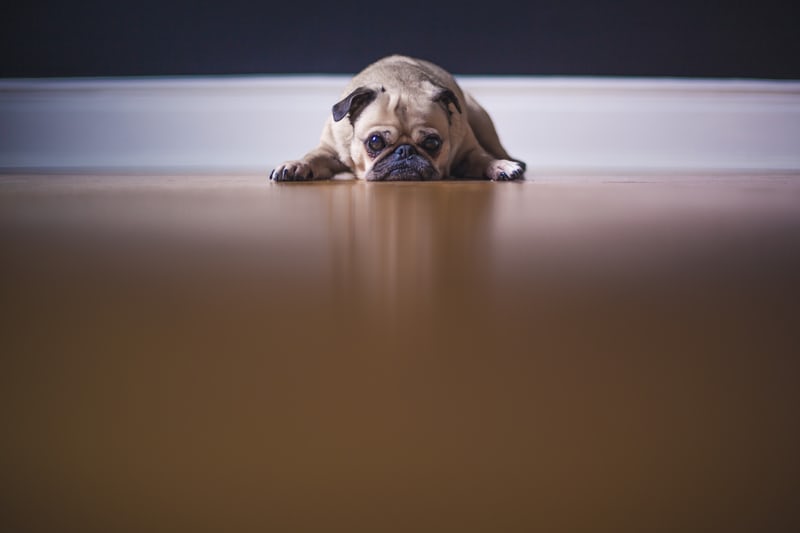 #3 – A payment for carpet/steam cleaning
The biggest concern most property owners have around pets in their home is the hair, smell and potential damage to the carpets and/or rugs. Pets love to be cosy and inevitably end up sleeping or lounging on a comfy rug or a certain spot on the carpet. Cat and dog hair does malt and gets into carpet/rug fabric easily and doesn't always come out with a normal vacuum. The other thing to note is that short-term rental properties have other guests staying in them after you – and these guests may have allergies or aversions to animal hair.

Therefore it is nearly always a necessary requirement to get all fabrics professionally steam cleaned after a furry friend has stayed in a short-term rental property. This service will be at your cost and normally taken out of your pet security deposit. The cost will be dependent on how long the carpet cleaners take to do the job and their charges. Often it is easier if guests organise this service themselves so that they can choose their preferred supplier.
#4 – Answering questions about your pet
When enquiring about a short-term pet-friendly property expect to have to answer a few questions about your pet. It is not unreasonable for the owner or agency to want to understand information about the animal you are wanting to bring into their property.

Normal questions include:
What type of pet is it?
If it is a cat or a dog – what type of breed is it?
How old is the pet?
What are their habits?
Is someone at home during the day looking after the pet?
Where does it sleep?
Does it malt? Etc.
You can see that there is a significant amount of information agencies need to know before pushing the confirmation button on a pet-friendly booking. The more you can provide the agency the more comfortable they will feel.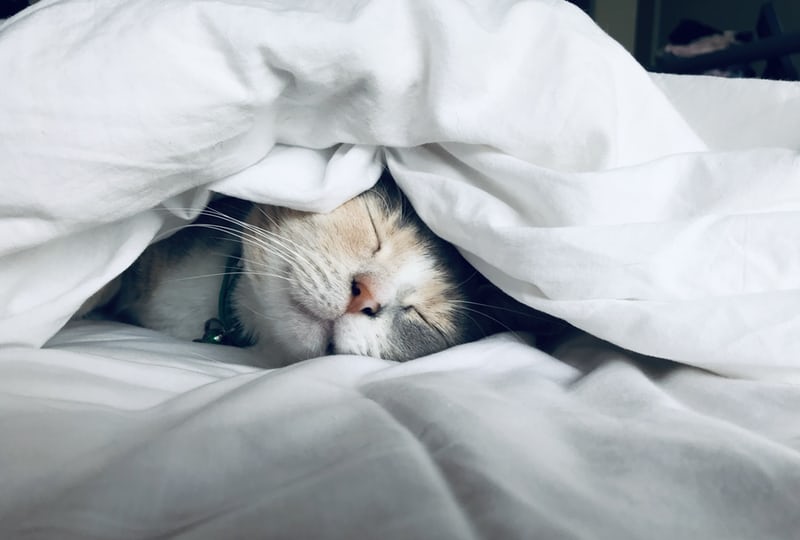 #5 – A pet policy
Some hosts and most rental agencies will have a pet policy in place to manage all of the above and the associated risks with letting a pet in a rental home. As an agency is acting on behalf of an owner they need to be more cautious about letting animals into the properties they manage.
For an agency, the risk is not just with the cleanliness of the property but also the disruption to neighbours ( i.e. if a dog is left at home and barking all day), the health and safety of future guests, the risk of an animal being distressed or deserted at a property, management of animal waste and general garden care ( a digging dog can ruin a well-landscaped garden pretty quickly!).
Guests may be asked to read, understand and sign a pet policy before confirming a booking. Understand that this is the agency/owner protecting themselves, their reputation and their asset. It is better for them to be upfront about their expectations of having a pet on a property than to impose the policy on you during the stay. Check out our pet policy here to understand the expectations we set for our guests with pets.
In the time it has taken to write this, another one of our team has been converted into a dog lover! As a flexible rental agency, we want to be flexible with allowing pets on our properties. We just ask pet mums and dads to understand that while they know their pets, we don't, and it is our job to be cautious with the assets that we manage. We encourage all our customers to call us if they have any questions or queries. Happy renting ( woof woof)!
Property Providers is Sydney's most flexible residential rental agency. Our core purpose is "To Help People Live Better" through providing long-term luxury leasing, super luxury holiday homes and executive rentals for extended stays. If you are interested in listing your property please contact us on +612-9969-7599 or if you are looking for a tenant or guest who is looking for a handpicked home please visit our website or brief us here