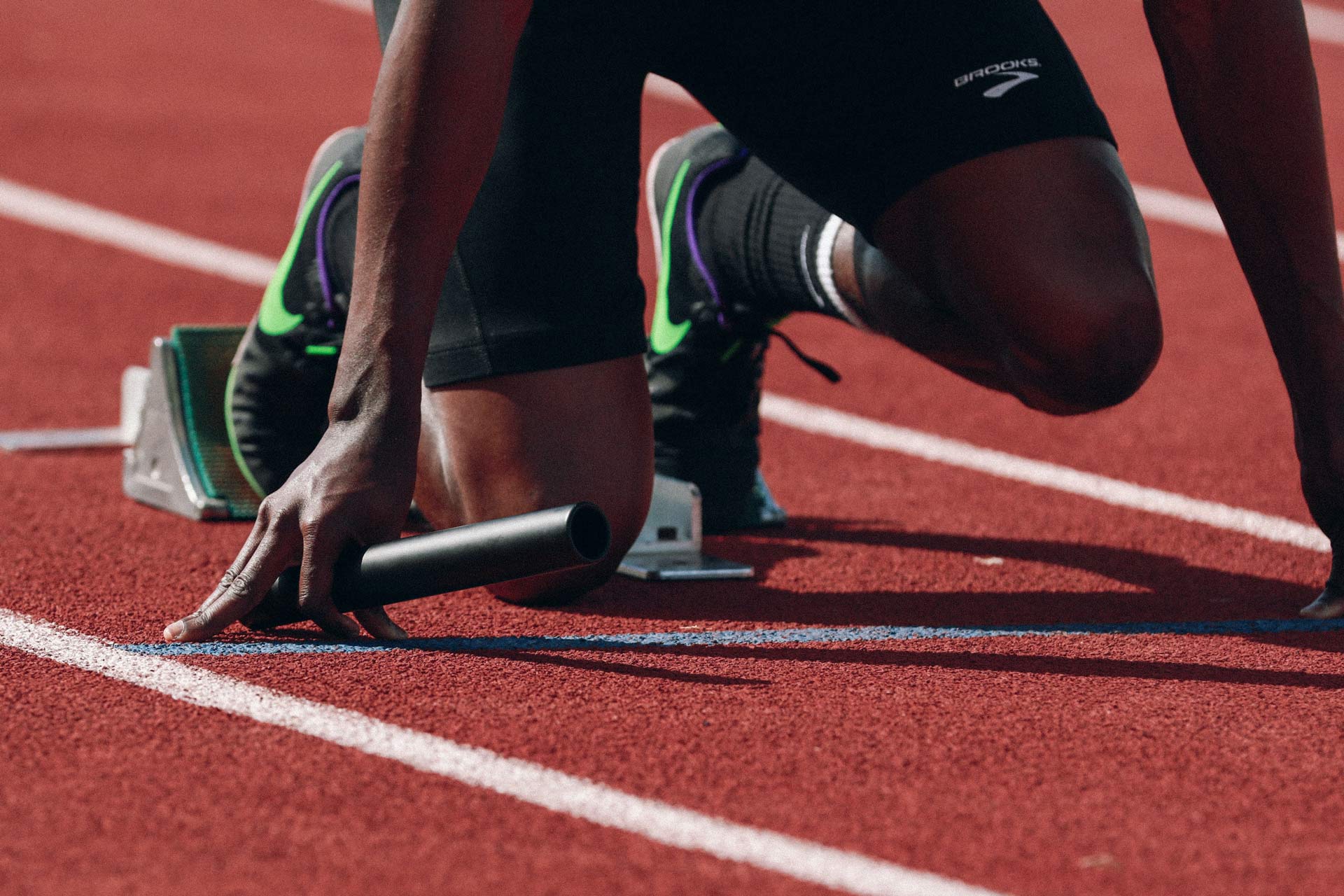 Industry, Investing, Short Term
Preparing Your Home | 5 Short-Term Rentals tips in Sydney
October 21, 2022 – 4 minute read – by Harriet Cotton
Kitting out your property to enable the hosting of short-term rentals in Sydney may seem easy from a distance. But if you are seriously considering advertising your home or investment property for fully furnished, shorter-term rentals or executive rentals, there is a lot to consider when getting everything set up. It is not just a case of tidying and cutting some new keys. You need to think about what facilities your property offers, how you want to protect your items and how best to present your home to guests. You may need a few short-term rental tips – we can help.
To prepare your home to be a Short Term Rental in Sydney proactivity is key here, and sometimes you've got to spend money to make money. The better set up your property is at the beginning, the better the guest (and your) experience will ultimately be. It is important to start as strong as possible as consequently, this will mean less hassle and cost for you during the rental period, better guest reviews and hopefully some repeat customers!
We've devised our top 5 tips and tricks below for kitting out your property to be a Short Term Rental in Sydney and Executive lets.
Keep tech as simple but modern as possible
There is no room for debate here, guests need and want reliable, easy-to-use and smart technology. If you don't already have smart TVs go out and get them – it will make the world of difference to the guest experience, you are offering and is guaranteed to save you money in the long run.
Access to streaming channels such as Netflix, Disney+ and Amazon Prime is essential these days for a happy household and your TV setup should offer this at the click of a button. Try to avoid having a tech setup where you are needing to provide multiple remotes and complicated instructions to turn things on. The more instructions there are, the less likely they are to be followed and the more likely things will go wrong and need re-setting.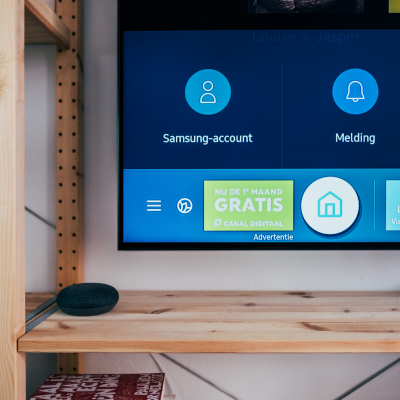 Simplicity is key. The same goes for speaker systems ( Sonos etc.) and even other electric-operated items you might have in your home like blinds or garage doors.
Wifi Codes – What, When and Where
Ah, the internet, the thorn in our sides of modern day life, can't live with it, can't live without it… Your holiday rental guests certainly can't live without it! Wi-Fi can cause a world of pain when running a short-term or executive rental so again, it must be set up as simply and efficiently as possible before you begin.
Firstly, your Wi-Fi code needs to be clear, easy to type and coherent. Codes that consist of a jumble of letters and numbers in random formation just frustrate people trying to log on and inevitably cause an error which then leads to the phone call saying it is not working. So, set yourself up for success – change your Wi-Fi code to something short and legible that's easy to both read and type.
Secondly, make sure you provide the internet username and password at minimum 3 times in the guest experience. We recommend in your pre-arrival email, in your home guide (check out our blog on why a home guide is so important here) and in at least 2 easily visible locations in the house itself – best spots include the fridge, office or back of a commonly used door.
Thirdly, your Wi-Fi modem and hardware need to be in a clear, accessible, and visible location. There is no point in hiding the modem away, you want guests to be able to troubleshoot themselves if there is a connectivity issue. The ability to "turn it on and off again" works wonders if sometimes the signal decides to drop out. So, make your hardware easy to reach, in a clean, dust-free location and the simplest set-up it can be.
Wi-Fi needs to be easy to find and easy to use. It will make or break the holiday rental experience.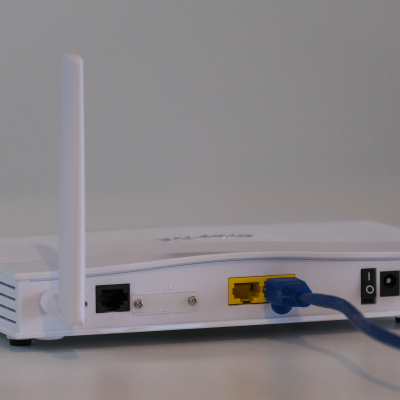 Think about what you need to provide – and triple it (plates, hangers etc.)
An age-old trap short-term rental hosts fall into is not providing enough general-use items. The kitchen is a prime example, when it comes to crockery, cutlery, cookware etc. it doesn't suffice to provide the bare minimum – think about the number of people the property can sleep and then triple it. This will give you an idea of how many plates, knives, wine glasses etc. you should be providing.
For example, if your home can sleep 6, you should be providing at least 18 plates, knives, forks, glasses etc. Assume that guests will be using your kitchen every day for 3 meals a day. They need a full suite of kitchenware to function – don't scrape on pots & pans, platters, ovenware, sharp knives etc. Otherwise, all that will happen is that you will be asked to buy these things on the fly by various guests – causing more time, energy, and cost for you. One of the first things guests do is check out the kitchen facilities – first impressions count!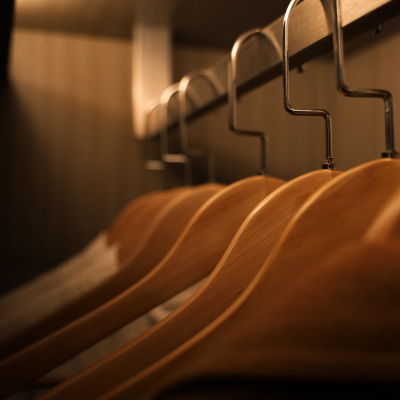 The same goes for wardrobe hangers. Whether people are staying for a few weeks or an extended period they want to be able to hang up their clothes and unpack in your property so they can feel at home. Providing a few sporadic mismatched hangers isn't good enough – each bedroom should have a couple of sets (i.e. 1 set = 10 hangers) and not just basic coat hangers but padded hangers and trouser hangers too.
Preserve & Protect
Of course, as the owner of a furnished rental, you want to do what you can to preserve and protect the items in and on your property. While guests are not out to intentionally damage things, having people in and out of your home will inevitably cause wear and tear over time.
When getting your property initially set up for furnished rentals consider the following:
Scotch guard your upholstery (sofas etc.) – this is a quick and easy task that will have a lasting effect on preserving your fabric items.
Get high-quality mattress protectors – it is worth investing in high-quality, thick and waterproof mattress protectors and getting them washed regularly between stays.
Put sentimental or precious items away – for your piece of mind if there is something in your property that you wouldn't want to see accidentally broken or lost it is worth storing it in a non-accessible guest location.
Use rugs for heavy traffic carpet areas to minimise wear and tear on the carpet or floor.
Light it up & Plug it in
Something we see time and time again in rental properties is not enough soft lighting. We recommend that all bedrooms should have 2 bedside tables and a side light on each and living rooms should have various lighting options for guests to set up the room in a way that works for them. Investing in inside lights, lamps, floor lighting etc provides easy decoration & character to the home as well as facilitates mood and atmosphere for guests.
Another thing to get right at the beginning is ensuring the property provides enough free and available plug sockets for guests to be able to plug in their various devices. If you have a limited number of sockets in a room that are already being used for tech or lighting – provide a high-wattage extension cord so that guests aren't unplugging static items and messing up the system. It's a small thing but it goes a long way to show that you have thought about the experience and what works.
As you can see, gearing up your property for successful short-term or furnished rentals is more intricate than it initially appears. Consider using a property manager to help guide you through the process and take a lot of the guest experience components off you. They are experts in the field and can save you time, energy, and money. Be sure to read our blog on the advantages property managers can offer individual owners. For more information on kitting out your home for guests or our services in general please don't hesitate to contact us.
Property Providers is Sydney's most flexible residential rental agency. Our core purpose is "To Help People Live Better" by providing long-term luxury leasing, super luxury holiday homes and executive rentals for extended stays. If you are interested in listing your property please contact us at +612-9969-7599 or if you are looking for a tenant or guest who is looking for a handpicked home please visit our website or brief us here