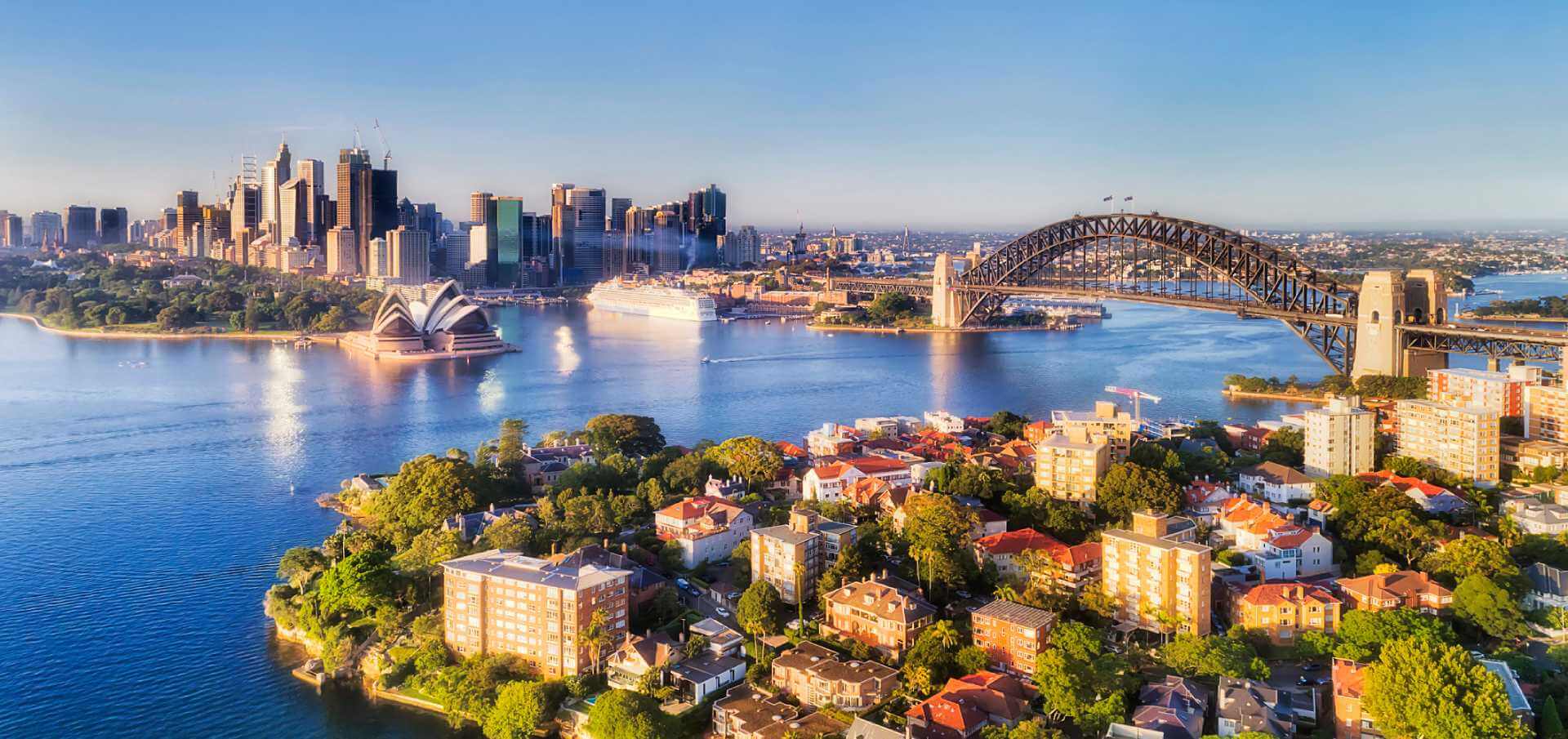 A Quick Guide to Relocating to Sydney Australia
There are few places in the world as beautiful and bustling as Sydney, Australia. The financial capital of the country boasts beautiful beaches, diverse neighborhoods and a vibrant culture that's sure to make you fall more in love with Sydney every passing day.
The following guide will help you find your way around Sydney and give you an idea of what to expect when relocating there.
moving | climate | culture | food | art | sports | costs | banking | transport | suburbs | relocating | rental | medical care | covid | schools | packing | faq
Before moving to Sydney
If you're looking to move to Australia permanently, you'll need a job offer, a working holiday visa, or a student visa. If you are arriving in Sydney due to a corporate relocation, your employer or contractor will likely assist you, or perhaps already has, in expediting the paperwork process.
To apply for a skilled migrant visa, you must first determine what kind of work permit you need. There are two main types of skilled worker visas available: temporary and permanent. Temporary visas allow you to stay in Australia for some time while your application is processed. Permanent visas will give you access to Australian permanent residence, which means you can remain here permanently.
Australia has an excellent healthcare system. If you are a British citizen, you can access it whilst living in Australia. However, if you become a permanent resident, you will need to pay income tax to access the health care system. You must meet certain criteria to qualify for either visa. For example, you must have at least three years of experience in your occupation and you must not have any criminal convictions. You may also be required to pay fees for each year you remain in Australia.
Sydney's climate and weather
Sydney is located on the eastern coast of New South Wales, which is part of the country's east coast region. The climate is temperate and humid, with summers that are hot and mild winters. Rainfall occurs mainly from November to March.
The average temperature during the summer months (December through February) is between 21°C and 30°C. During the winter months (June through August), the average temperature is 16°C.
The cultural nuances of Sydney
As the gateway to Australia, Sydney has emerged as one of the world's top tourist destinations and welcomes millions of tourists every year. Culturally speaking, Sydney is known for being one of the most multicultural cities in the world. In 2021, it was voted one of "the Healthiest places on Earth," and is a regular fixture in the Top 20 "Happiest cities on Earth." This is, in no small part, because the city encourages its residents to explore and celebrate their cultural heritage. The city is home to more than 200 different languages spoken in homes across the city. This creates an incredible social mosaic that fuses into a unique blend of sights, sounds and flavours.
Sydney is also known for having a very relaxed lifestyle. People tend to dress casually and go out late into the night. They enjoy going to live music venues, watching sports events and eating delicious food. Overall, Sydney is a diverse city with a strong sense of community. Many of the suburbs have an identity, with unique shopping districts, restaurants, and other attractions.
Sydney is also a city of parks and a playground for nature lovers. Beaches aside, it offers visitors plenty of green space to relax and unwind. The city's famous harbourside walks are perfect for people who want to see the sights without getting too hot or sweaty. There are plenty of dog parks where owners can take their pets for long walks along the waterfront.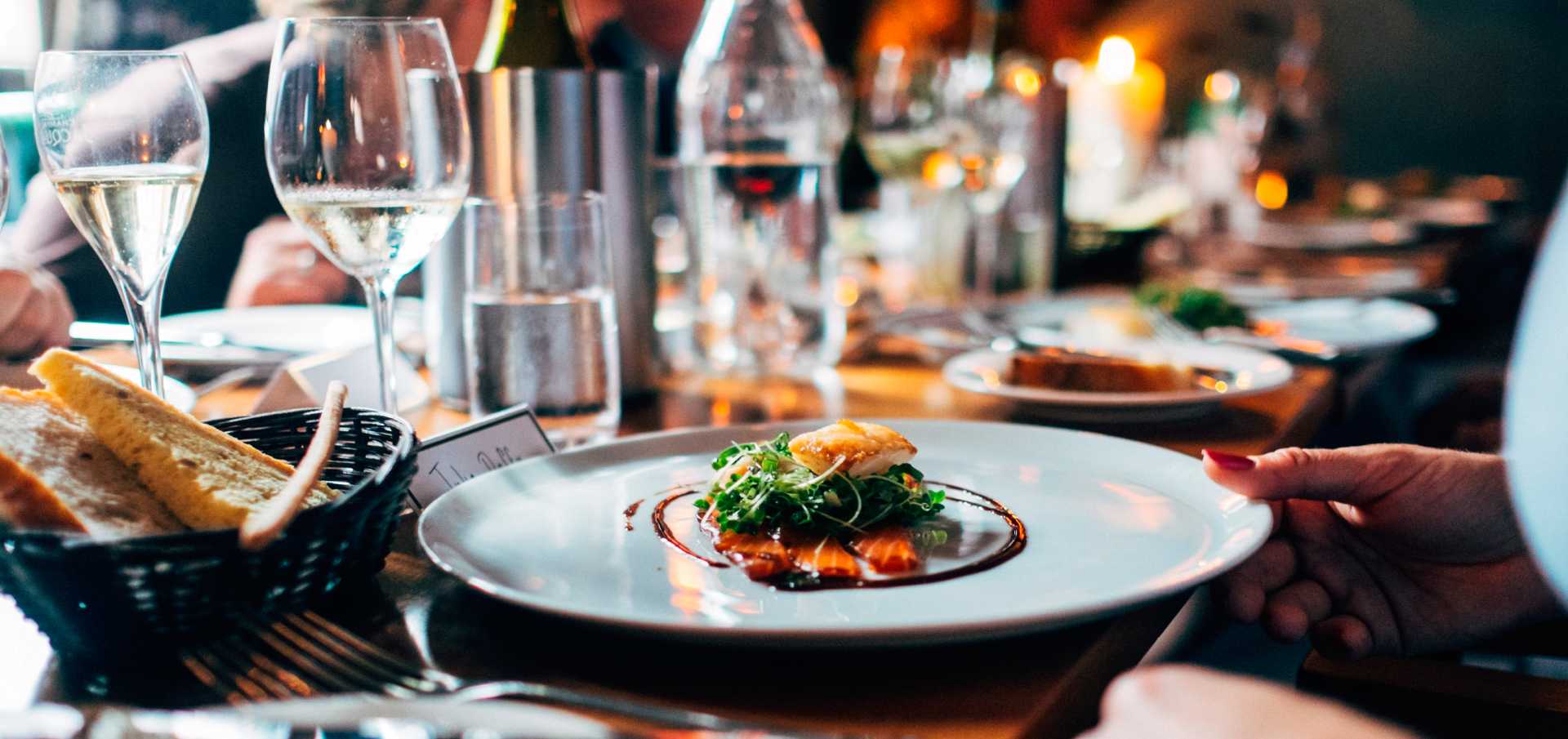 Sydney's food scene
Sydney is a foodie paradise and known for its fresh produce and high-quality ingredients. It is considered to be one of the best places in the world to eat. The city is home to many renowned chefs including Rick Stein, Gary Mehigan, Neil Perry, Peter Gilmore and Grant Denyer.
There are over 100 markets selling everything from fruit and vegetables to art and antiques. Markets are open seven days a week and offer a great opportunity to try new foods. From street vendors to farmers' markets, there are so many options to choose from.
The city has a huge range of cafes offering everything from coffee to fine dining. Most cafes serve breakfast, lunch and dinner throughout the day. If you're looking for something special, then head to Bondi Beach or Manly Beach and visit some of the trendy cafés in these beachside suburbs.
The city has a wide variety of bars and pubs serving everything from beer to wine. You'll find pubs everywhere, from the inner city to the outer suburbs. Popular areas include Oxford Street, George Street, King Street and Liverpool Street.
Sydney has a vibrant restaurant scene. Whether you're looking for a romantic meal for two or a family feast, the city has something for everyone. Seafood is king here and the city boasts some of the finest seafood restaurants in the country.
Photo by Jay Wennington on Unsplash
Sydney's art scene
Sydney has a thriving arts scene. There are hundreds of galleries, theatres and cinemas scattered around the city. In addition to these, the city is home to several festivals each year. These include the Sydney Festival, which runs for six weeks every summer; the New Year's Eve fireworks at Sydney Harbour; the annual Fringe Festival, and Vivid – a stunning festival around blending light, music and ideas.
Sydney's sporting scene
Sydneysiders are known for their love of sports. No matter where they live, they always support their local teams. Some of the most popular sports in Sydney include rugby league, soccer, cricket, tennis, golf, swimming, surfing and rowing. The top professional sports include A-League football (soccer), NRL (rugby league) and AFL (Australian Football League).
When it comes to major sporting events, Sydney hosts them all. The 2000 Olympics were held in Sydney and the 2006 Commonwealth Games were also hosted by the city. Sydney also hosts major surfing events like the ASP World Tour Championship and the Rip Curl Pro Search.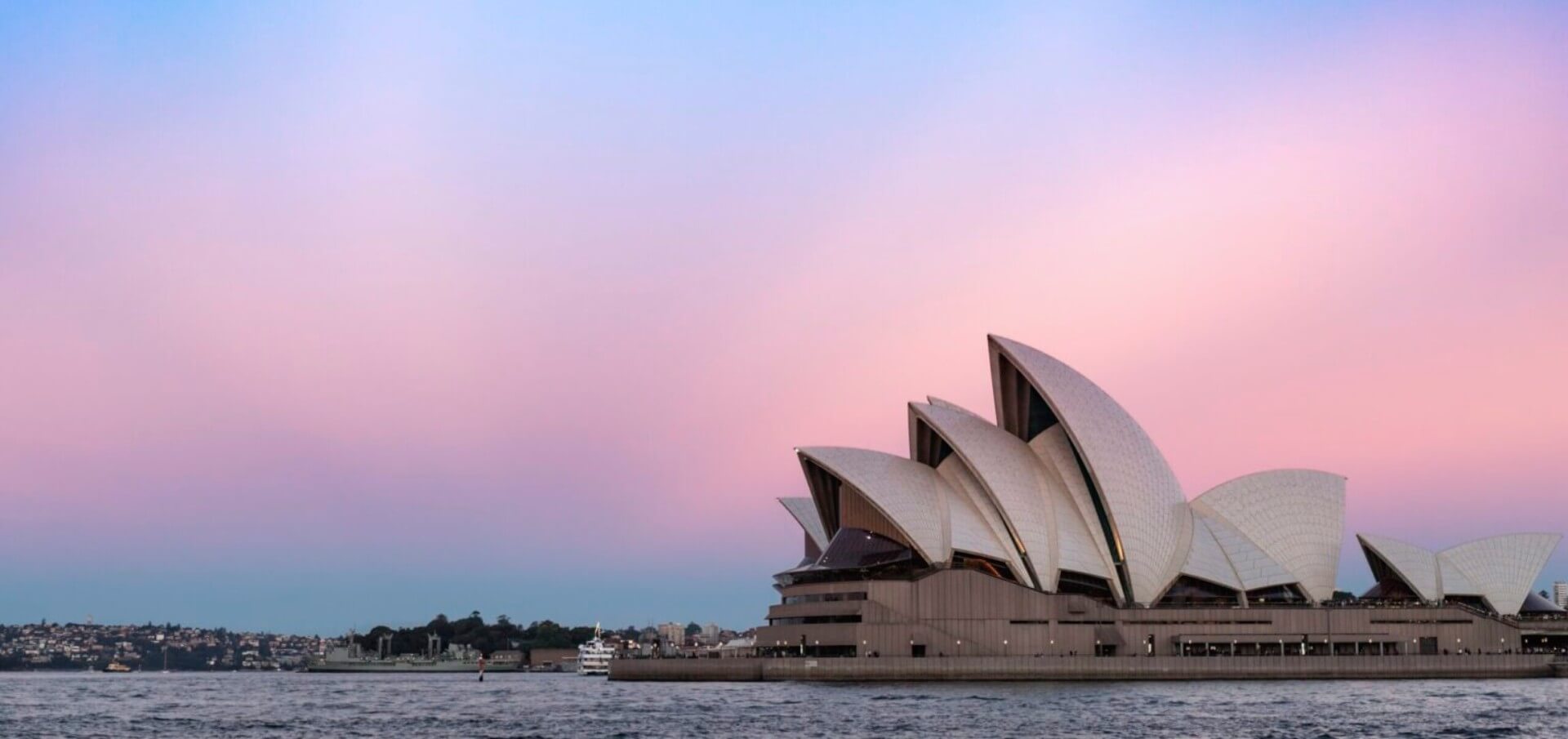 The cost of living in Sydney
​​The cost of living in Sydney is relatively high compared to other cities in Australia, but not as high as New York City. The average household income in Sydney is $1,000 higher than the national average. However, this doesn't mean that everyone earns a lot of money. Many people who live in Sydney earn less than $50,000 per year.
Housing costs in Sydney are expensive. According to the Bureau of Statistics, the median single-family house price in Sydney was AU $1.4M in April of 2022. Renting an average apartment or condo in Sydney can cost anywhere from AU $700 to AU $1000 per week – excluding utilities.
Sydney has many free things to do. From museums and galleries to parks and gardens, you can enjoy cultural activities for free. Free events include concerts, festivals, sporting matches and exhibitions.
There are plenty of free special events and attractions in Sydney, such as the Sydney Opera House, Hyde Park, Taronga Zoo, Bondi Beach and the Royal Botanic Gardens.
Photo by jess maybury on Unsplash
Setting up a Bank Account in Sydney
If you are new to Australia, you will likely need to set up a bank account. Banks in Sydney are regulated by the Australian Prudential Regulation Authority (APRA) and follow strict guidelines for opening an account.
Opening a bank account in Sydney is easy. Simply go to any branch of your chosen financial institution and ask them to open an account for you. They will then provide you with a form that requires you to fill out. Once completed, you will be issued a temporary ID card. Use this card to make withdrawals from ATMs and use the debit card to withdraw money from cash machines.
You should keep track of your cash withdrawals so you do not exceed your daily limit. A basic daily limit may vary between banks but typically ranges between AUD100 and AUD200 per day. You must also ensure that you have sufficient funds in your account before making a withdrawal. Otherwise, your bank account could be closed.
The most common banking institutions in Australia are as follows:
Commonwealth Bank
ANZ Bank
Bank of Melbourne
ING Direct
Westpac
Getting around Sydney
There are several ways to get around Sydney. Public transport is cheap and easy to use. It takes approximately 40 minutes to travel from one end of the CBD to the other. Taxis and ride-sharing alternatives like Uber are another option, but they can be expensive.
If you prefer walking, cycling or driving, there's no shortage of options. The city centre is compact enough that you can walk everywhere. You can hire bikes from bike rental shops throughout the city. Or, you can drive yourself if you have a car. Parking meters are plentiful, and most streets charge between AU$2 and AU$10 per hour.
As a harbour city, Sydney is reliant on its iconic ferry service. Manly, for example, is only accessible via the Northern Beaches Ferry and the North Shore Ferries. The service operates from 6 am to midnight daily. The ferry terminal at Manly is located on the northern side of the harbour, opposite the Manly Hotel.
The ferries are operated by NSW Ferries. They have been operating since 1885 when they were first introduced as horse-drawn vehicles. In 1888, steam-powered ferries began operation. Today, there are three types of vessels used: catamarans, car ferries and high-speed craft.
The ferries operate in two directions between Circular Quay (the southern end of the Harbour Bridge) and Manly Wharf. There are four routes:
Circular Quay – Manly Wharf (Circular Quay route): This is the most popular route with over 1 million passengers per year. It runs every 15-minutes during peak hours and every 30-minutes off-peak.
Circular Quay – Manly Wharf South (Southern Cross route): This route was opened in 2004 and has become very popular. It runs every 20-minutes during peak hours and hourly off-peak.
Circular Quay – Warringah Mall (Warringah route): It runs every 40-minutes during peak hours and hourly off-peak until its closure.
Manly – Circular Quay (Northern Beaches route): This route was introduced in 2008. It runs every 30-minutes during peak hours and 60-minutes off-peak. During weekends it runs every 90-minutes.
There are also several smaller services which run to many locations around the harbour including Mosman Bay, Palm Beach, North Sydney, and many more.
Choosing where to live in Sydney
Sydney is a city of diverse communities and suburbs, there are plenty of choices when it comes to housing. Choose an area based on its proximity to public transportation, schools, shopping centres and restaurants.
When choosing a neighbourhood, consider factors like crime rates, traffic congestion and school ratings. If you are looking for a balance of natural beauty with services and amenities, we recommend Manly Beach, which has everything you need within a 15-minute drive. Manly Beach is popular with younger executives and offers residents a wide range of cafes, bars and restaurants. Manly Beach also has excellent beaches and surf spots. There are numerous surfing competitions held here each year.
Renting property near Manly Beach can be difficult because it attracts people who work in the city and the ferry service benefits from reduced vehicular traffic. But if you do find a suitable home, you'll have access to all the facilities of Manly Beach without having to commute through heavy traffic. You can expect to pay monthly rent in the range of AU $3000 – AU $10,000 depending on the size of your property, amenities, views and proximity to the beach.
For those looking for a more refined and quieter community, we recommend looking into Mosman. Mosman is known for being home to some of Sydney's wealthiest people. Residents have access to world-class facilities, including beaches, tennis courts, swimming pools and gyms. In Mosman, you can expect to pay monthly rent in the range of $AU 4000 – $AU 12000.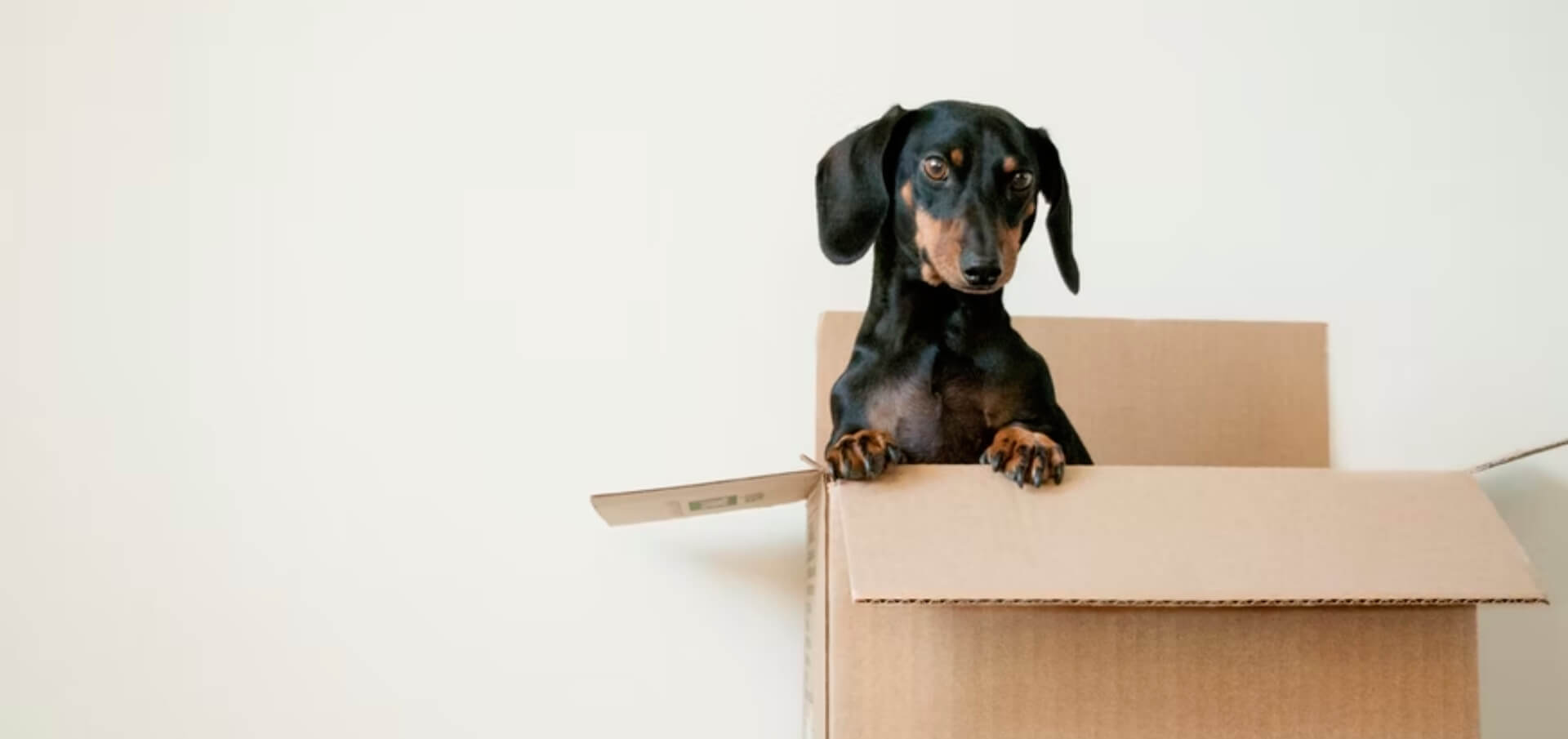 Relocating to Sydney with a pet
If you are planning on bringing a pet with you to Sydney, you'll need to check whether they require quarantine. There are two types of permits; a general permit and a temporary import permit. A general permit allows the holder to bring their pet into Australia for up to six months.
A temporary import permit allows the holder to take their pet out of Australia for up to one year. Pets that do not fall under either category can only stay in Australia for 30 days. It is important to note that if you intend on taking your pet out of Australia more than once, you will need to apply for multiple permits.
Photo by Erda Estremera on Unsplash
What to look for when choosing a place to rent in Sydney
You should always check out the local market before making any decisions about renting long-term in Sydney. This will help you determine whether prices are rising or falling, and what kind of properties are available.
Another thing to keep in mind is how much space you need. Do you have personal items like furniture, bicycles, or even a car? Do you have kids or are you planning to have children soon? These things will affect your decision about renting, what you need, and where to hang your hat.
The best way to find out what homes are available is by contacting a specialist like Property Providers. We can show you a portfolio of listings and curate properties based on your needs and interests.
If you're interested in finding a new home in Sydney, contact us today! We'd love to help you make the right choice.
Seeking medical care in Sydney
The Australian public health care system is known for its overall excellence. That said, many Australians still carry private health care insurance. Using it in combination with the government health system can be a great idea, especially if you're new and relocating to Sydney.
Sydney boasts world-class hospitals and medical care, including St Vincent's Hospital, Prince Charles Hospital and Westmead Hospital. All three offer 24/7 emergency care.
Just west of Mosman, and with over 700 beds, Royal North Shore Hospital is a major emergency care centre and teaching facility for Northern Sydney. From major trauma and maternity to cancer and burns, they assist a large patient base.
About a 10-minutes north of Manly Beach, you will find the newly built Northern Beaches Hospital which offers a state-of-the-art facility with 488 beds and 24/7 emergency care.
St Vincent's Hospital is located in the heart of Sydney's CBD and provides advanced treatment for cancer patients. This hospital is well-equipped with state-of-the-art equipment and technology.
Prince Charles Hospital is located in Camperdown and provides primary health care to Sydneysiders. Patients can receive treatment for minor illnesses such as cuts and bruises, broken bones and infections at this facility.
Westmead Hospital is located in the suburb of Westmead and provides advanced treatment for children and adults. It is one of the largest hospitals in NSW and is affiliated with the University of New South Wales (UNSW).
Getting vaccinated before arriving in Australia
COVID-19 and evolving regulatory framework aside, there are many different types of vaccines required or recommended for travel to Australia. Some are recommended for everyone, while others are only required for certain groups of people. For example, the yellow fever vaccine is required for all travellers arriving from countries at risk of yellow fever.
However, there are other vaccines that are not required if you are travelling for less than six months. These include the measles vaccine, diptheria-tetanus vaccine, varicella vaccine, polio vaccine, influenza vaccine, and rabies vaccine. You should check with your doctor before travelling about any specific vaccination requirements you may have.
Photo by Mudassir Ali: https://www.pexels.com/photo/aerial-overview-of-port-jackson-1619854/
A look at the schools in Sydney
Sydney has a mix of private and public schools, it includes selective high schools, government schools, special needs schools, international schools and independent schools. School options range from kindergarten to Year 12. Public schools are free while private schools charge fees. Australia-wide, it's generally accepted that private schools are better than public schools. If you are looking to attend a top school in Sydney, we recommend considering some of the following:

Packing up ahead of your move to Sydney
When relocating to Australia, there are quite a few things that need to be considered. For example, if you plan on bringing your car with you, you will need to get a permit. If you are going to ship your furniture, you should consider using freight companies instead of packing them yourself. When shipping your belongings, you may also need to pay customs duties.
You might not realize that packing up and shipping your belongings costs more than you'd expect. Shipping containers are expensive, so it's important to get a reliable shipping quote before you start packing.
Here are some tips to help you save money when moving to Australia:
1) Decide Furnished or Unfurnished
The world has changed. Corporate Executive Corporate Mobility has now embraced a range of different strategies when it comes to relocating. Many families still choose to move their entire lives (i.e. all their furniture) however others have found that it can be a better commercial decision to relocate only with a select amount of personal items and choose to rent a furnished/equipped property.
The weekly rent for a furnished property does tend to be higher but when considering the cost and effort involved with shipping furniture, it makes sense to simply rent a furnished property. There are furnished experts in almost every major city around the world now which allows executives to rent their property furnished and then move into an equipped property in their new destination.
If you are planning on migrating to Sydney you may reach out to us as we can assist you with your requirements and add important peace of mind. At the end of the day, remember it's best to do your research in advance before making financial commitments.
2) Use Freight Companies Instead of Packaging Yourself
Shipping containers are an affordable way to transport your belongings to your new home. However, you still need to make sure that everything arrives safely. To avoid paying too much for shipping, use a reputable company like Australian Moving & Storage. They provide professional services at reasonable prices.
3) Get a Reliable Quote Before Shipping Your Belongings
Getting a shipping quote is easy. Just go online and enter your address into the calculator. Once you have entered all of your information, click "Get Quotes" and you'll see a list of different quotes based on the size of your shipment. Choose the best price and then contact the company to arrange payment.
4) Consider Using Air Cargo
Air cargo is another option for transporting your belongings. This method is often cheaper than shipping by sea or truck. However, you will need to take extra precautions because air cargo can be dangerous. Make sure that you hire a reputable company to handle your shipment. Also, make sure that you keep track of where your items are during the entire process.
5) Don't Ship Too Much Stuff
You don't want to overload your container with too many large items. It could damage your belongings and cause them to break. Try to only ship the essentials such as clothing, books, and electronics.
6) Be Prepared
You never know what could happen when you're moving overseas. Things can become damaged, lost, stolen, or broken. Therefore, it's important to prepare for any potential problems. Keep copies of your passport, visa, health insurance card, and other necessary documents.
Also important is that there is a quarantine period for shipping goods to Australia. Before you send anything into the country, make sure to check the requirements.
There could be unexpected delays and fines for items that come in with grasses, dirt, biological matter, and/or non-native insects. Some items may be destroyed at the discretion of the Department of Agriculture, Water and Environment, and invoiced to you at your cost.
4 common questions about relocating to Sydney
Q: Is it easy to get around in Sydney?
A: Yes, it's easy to get around in Sydney. Although traffic congestion is a reality in most urban centres, Sydney offers a well-planned mix of public transportation and modern ride-sharing services. Due to its bike lanes and designated cycle paths, Sydney is also regarded as a very bike-friendly city.

Q: When is the best month to move to Sydney?
A: There is never a bad time to move to Sydney, but if you are arriving with school-aged children you may want to pay close attention to their school calendar. In general, the school year starts in towards the end of January and runs until the week before Christmas.
Q: Is Sydney safe?
A: Yes, Sydney is considered a very safe city by global standards. Instances of violent crime, corruption and auto theft are low. While drug use, in some communities more than others, remains an ongoing challenge.
Q: Where is the best place to live in Sydney?
A: Living near the Harbour is considered the best place to live in Sydney. If you like the buzz of the city, check out the Eastern Suburbs. If you like a bit more space,nature and beaches, the Lower North Shore and the Northern Beaches are the right choice.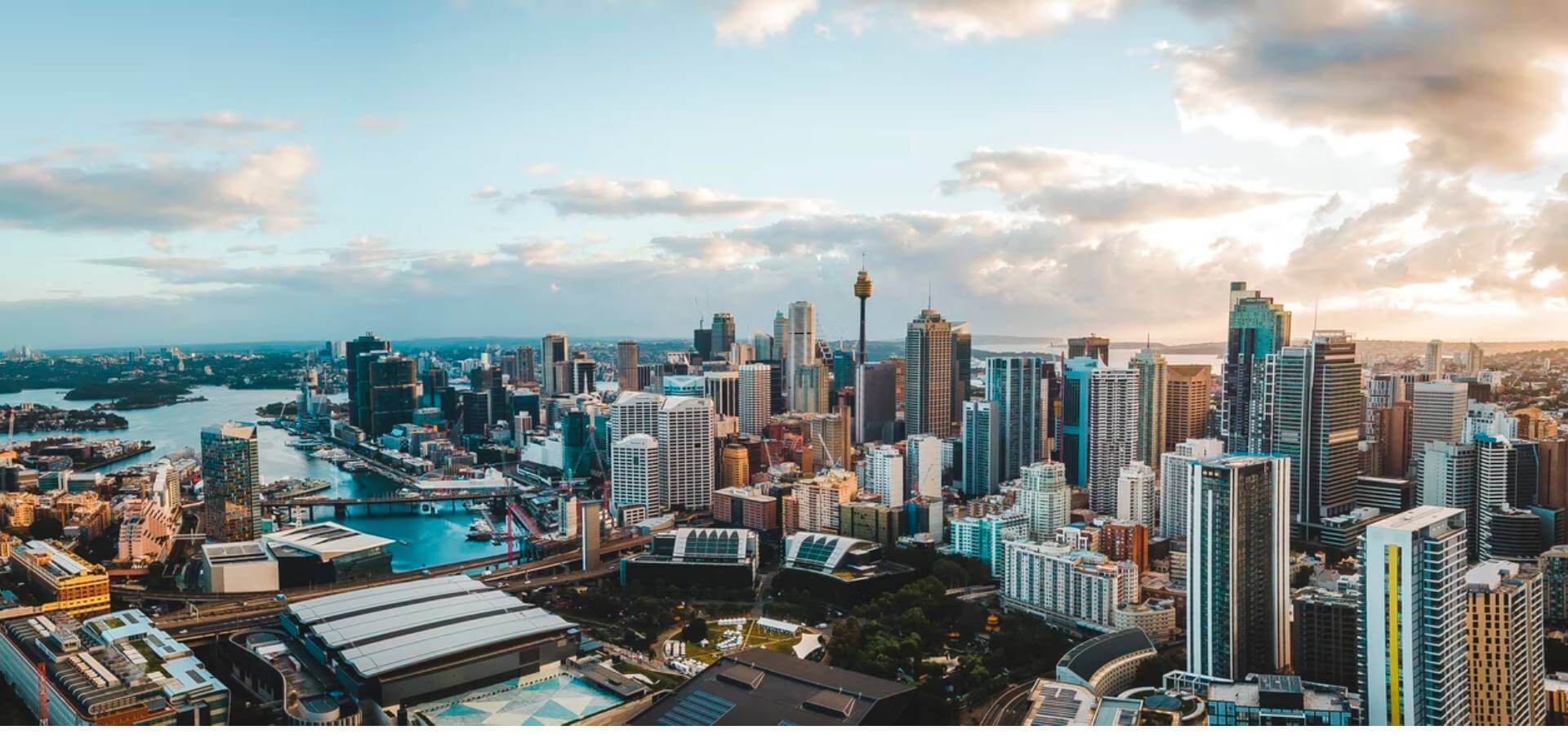 In Summary
Sydney is a great city on so many levels, including weather, culture, lifestyle and diverse communities. The city truly has it all. The people here are friendly and welcoming, and if you find yourself needing to relocate to Sydney, count your blessings. You're going to love the move.
Brief us on your next stay
Our exclusive range of properties available for short-term stays have been carefully selected to meet the needs of international executives and their families. All properties are fully furnished, extensively equipped and a short commute to Sydney's central business district.